No, There's No Nintendo Switch Beta Program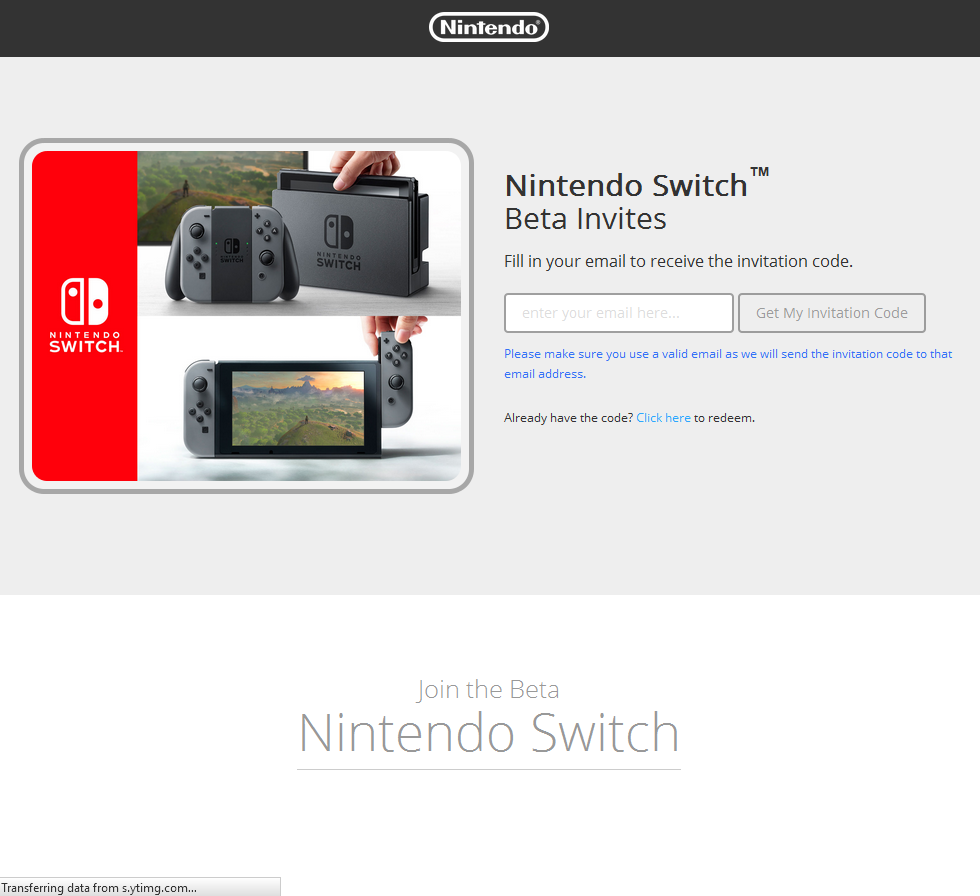 Regardless of what you might read online. Nintendo haven't announced any way for people to try the Nintendo Switch early.
Unfortunately, that hasn't stopped some people. Oh no, at least one scammer is now going round claiming that people can join the 'Nintendo Switch Beta Program', where they'll be sent the console earlier after redeeming a special code. Here's a picture of the site they send you too: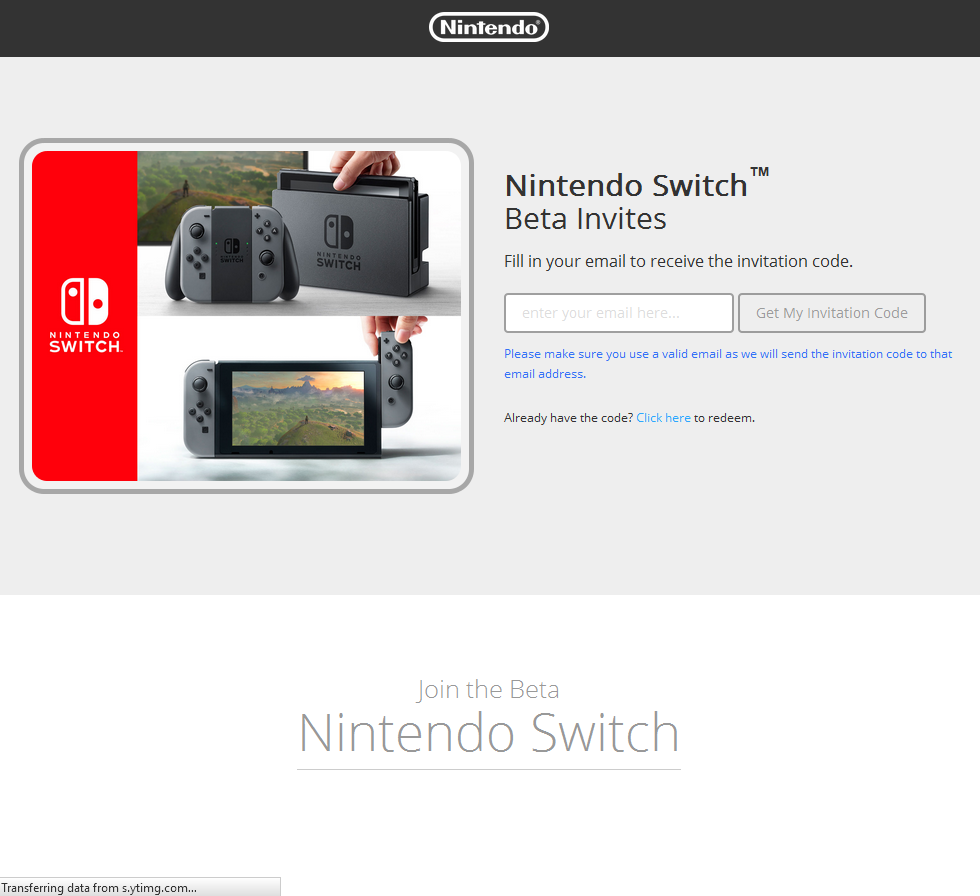 As you can see, it's not exactly the best trick in the world. The site looks dodgy, with a style not quite like Nintendo's. The page itself is at a questionable domain (a .us one with 'beta' in it). And well, a bit of investigation shows some other issues too.
Like the domain registration info. Apparently, it was registered to a 'Fernando Sanchez' in the US, and purchased through Namecheap. That's not how Nintendo domains are registered at all. Those ones are usually done through Nintendo of America or a brand protection agency.
Add the spammy recommendations through Instagram (legitimate companies don't spam social media users) and the awful grammar in the messages sent, and it should set off loads of red flags. Here's the poorly proofread email they send here:
PREPARE FOR REVOLUTION
Congratulation! You are eligible to join the Nintendo Switch™ Beta Program! You are chosen, which means you can get into the Nintendo Switch Beta!

You will receive the Nintendo Switch Beta Hardware which includes 1 System, 1 Docking Station, 2 Switch Controller (Left and Right) HDMI cable, 1 power adaptor, as well as instruction booklet.

Below, you will find a code to redeem. Please note: This code is specifically for your account, so do not share this with anyone.
Above: This is not convincing in the slightest.
Pretty obviously a fake, isn't it?
Yeah it is. So avoid scams like this, and don't sign up for any 'Nintendo Switch Beta Programs'. They don't exist, and they certainly wouldn't be promoted through spammers on social media sites. Wait for an official announcement instead.
Source: