No, ROM Hacking.net Has Not Been Shut Down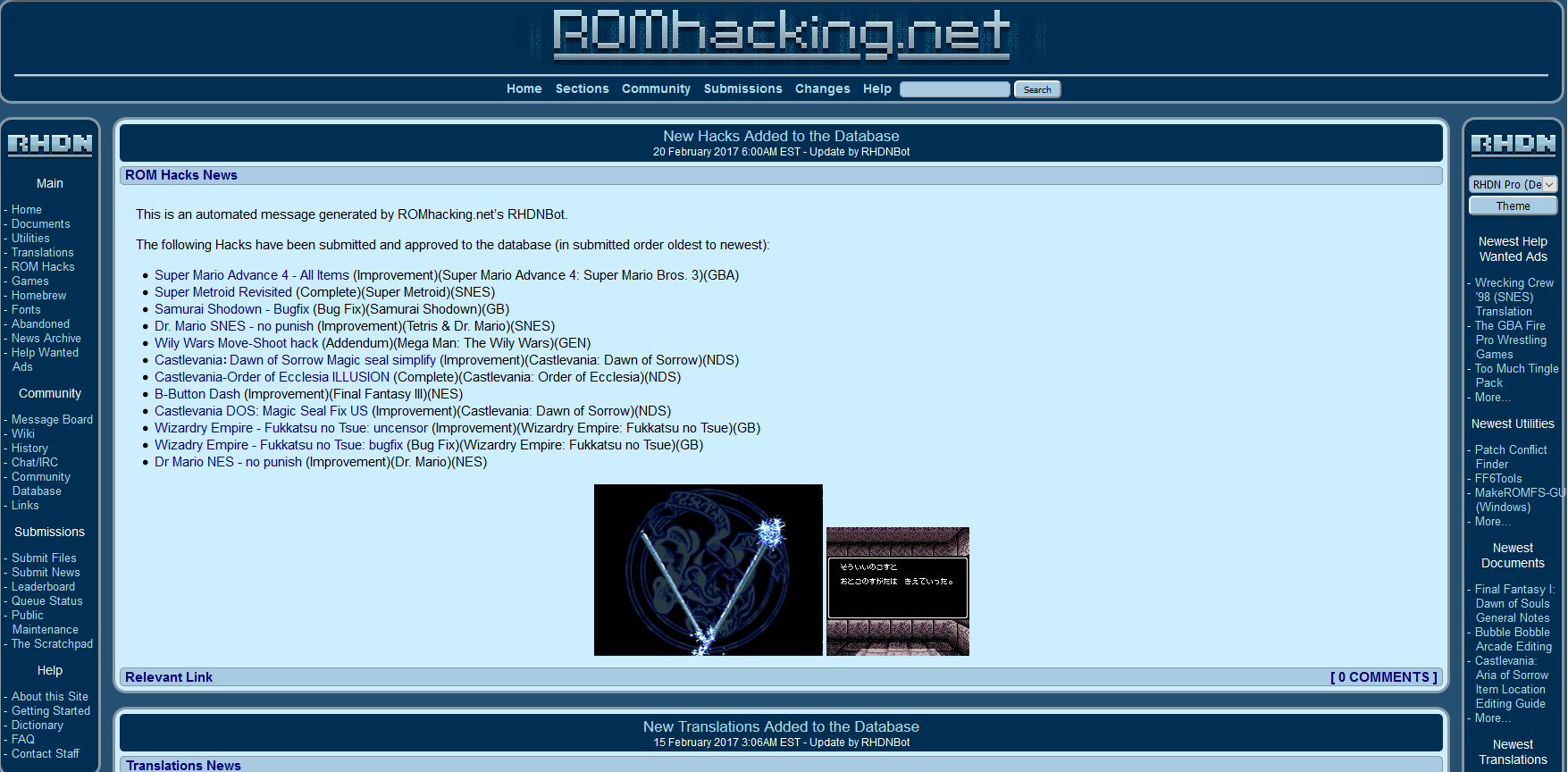 For the last day or so, ROM Hacking.net has been available online. A main hub for the modding community with thousands of hacks of classic games available to download, the site is basically seen as the centre of the whole community. It's a site no one expected to go down, and people haven't taken it well as a result.
As a result, people are now looking on social media sites for answers. Where it seems there are two pages talking about the site's closure. These pages (like the one on Twitter) imply that Nintendo was behind the whole thing. That thanks to the site hosting mods of classic Nintendo games, the company was threatening to sue the site and its creator pulled it down as a result.
It's a typical yet scary message. The kind we saw with AM2R and Pokemon Uranium, as well as various other projects since.
But here's the thing.
It's also completely false. Why?
Because ROM Hacking.net does not use social networking sites at the moment. There are no links to them on its site, the admin has said he has no interest in the services and the only off site 'discussion' portals mentioned are via IRC and Discord.
In other words? The social media pages for ROM Hacking.net are fakes. They're hoaxes by trolls to trick the unwary, as mentioned in the official IRC chat.
Instead, the actual reasons for the site's downtime are likely a lot more standard. Like say, the site's admin being snowed in. Or him having forgotten to pay the hosting bills this month. In other words, typical admin related errors on websites.
The fake 'legal threats' posts on the other hand are (apparently) by trolls from another popular ROM hacking website. One that's on bad terms with the ROM Hacking.net community and wants to make the situation look as hopeless as possible. It's like the whole Jason Allen thing we had going on a while back. Except you know, with the affected fan game host being a fake rather than the 'lawyer'.
So yeah, don't believe these pages. They're not affiliated with the site, and have no insight into why it's currently unavailable. Instead, check out the site's Discord here and IRC chat room here. That's where you'll find real updates about the site's situation.
Just a quick warning message, to avoid fake news getting spread any further.