Yoshi's New Island; Screenshots, Trailers and Artwork!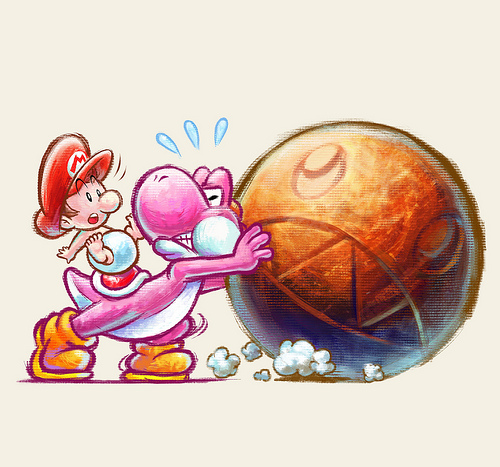 Another game which was shown at today's Nintendo Direct, Yoshi's New Island got a surprising amount of content even with the lesser hype that came with it. With a new trailer, artwork and the announcement that one of the original designers of Yoshi's Island SNES was involved, the game went from being a bit of a disappointment to one that could actually be pretty good!  Step inside to find out more!
Let's start with the trailer…
Do you notice anything familiar here?
Yeah, the game's graphics are actually meant to be a modern take on those from the original game, complete with very similar background and foreground designs!  Have a look: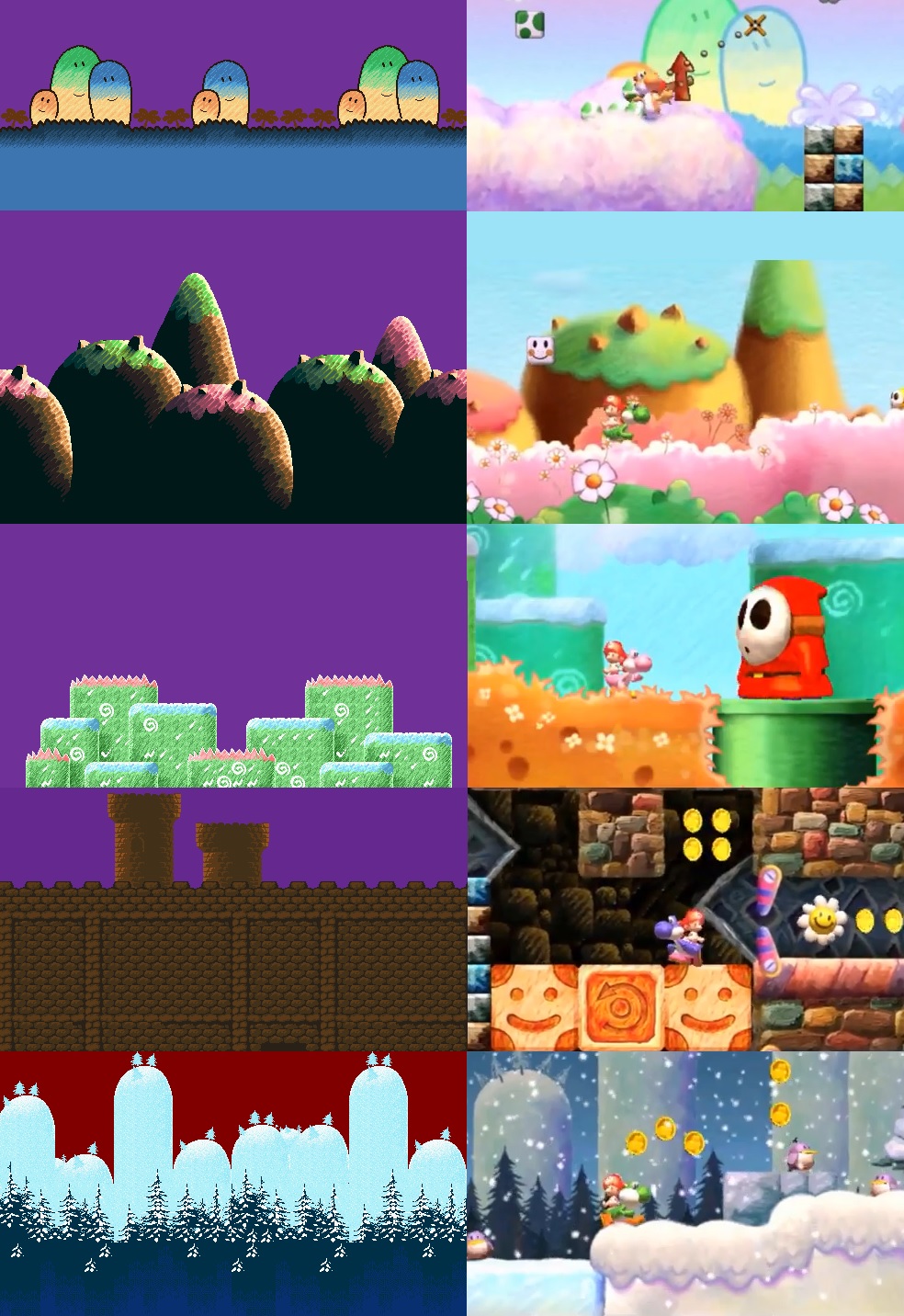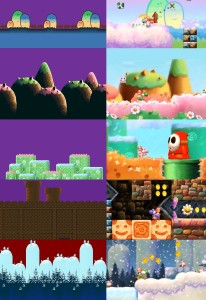 But hey, it looks nice.  And unlike Artoon's previous work, it actually captures the look and feel of the Yoshi's Island original game, not some computer drawn attempt at mimicking it… badly.
There's also some interesting new areas, like this volcano one.  Don't think that' based on anything from Yoshi's Island 1, right?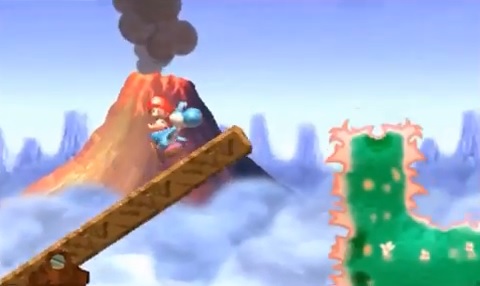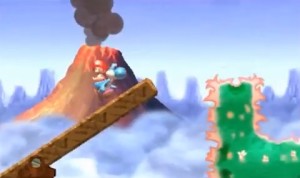 But what else is there you may wonder? Oh, an awful lot.  Like, a ton of official artwork in a rather nice style…
Yeah, there's a lot of nice artwork there.  You've got a sneaky looking Bandit from the last two games, an overly determined Lakitu desperately trying to catch Yoshi with a fishing hook (reminds me of Super Mario World or Mario Kart) and those weird grim reaper like things from Yoshi's Island that pushed away Baby Mario and rode on Yoshi's back instead.  Poor Yoshi in that picture eh, looks almost stoned.
Additionally, we got one other announcement that has made me cautiously excited for this game.  Namely…
That series creator Takashi Tezuka is involved and that Nintendo is giving more oversight during development.  Hopefully that means we get half decent level design and none of Artoon's previous game flaws in this.
So yes, Yoshi's New Island is looking better than ever, and actually like it could be a pretty good game when it comes out in Summer 2014.