Who's Your Favourite Fire Emblem Awakening Character? Nintendo Opens Voting…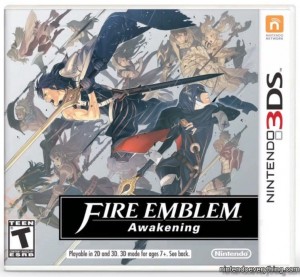 Yes, Nintendo have now started an official poll for Fire Emblem Awakening fans and are asking people who their favourite Fire Emblem Awakening characters are.  Here's the poll on their 3DS Facebook page:
https://www.facebook.com/Nintendo3DS/app_162848913870953
And here's the list of characters you can choose from:
Chrom
Lissa
Emmeryn
Fredricl
Sumia
Kellam
Lon'qu
Marth
Stahl
Sully
Miriel
Vaike
Ricken
Maribelle
Basilo
Flavia
Panne
Virion
Cordelia
Donnel
Anna
Tiki
Say'ri
Gaius
Tharja
Olivia
Nowi
Libra
Henry
Gregor
Cherche
Gangrel
Aversa
Walhart
Validar
Yeah, I have no absolutely no idea who most of these people are, but I guess the Fire Emblem Awakening fans out there must have some favourites, right?  And given how often they come up in discussion elsewhere, I'm going to assume Chrom, Marth and maybe Anna are going to end up coming fairly high in the results list (after all, people are wanting for Super Smash Bros. That's got to mean something).
So who's your favourite Fire Emblem Awakening character?  And regardless of who it is, have you gone and voted for them on in the official poll?
Source: