This 'Internal Nintendo Release Dates Memo' is Fake; And Here's Why

Just today, this rather interesting document was posted on an anonymous message board with a message saying it was apparently some sort of internal memo for Nintendo game release dates.  Here's the document itself: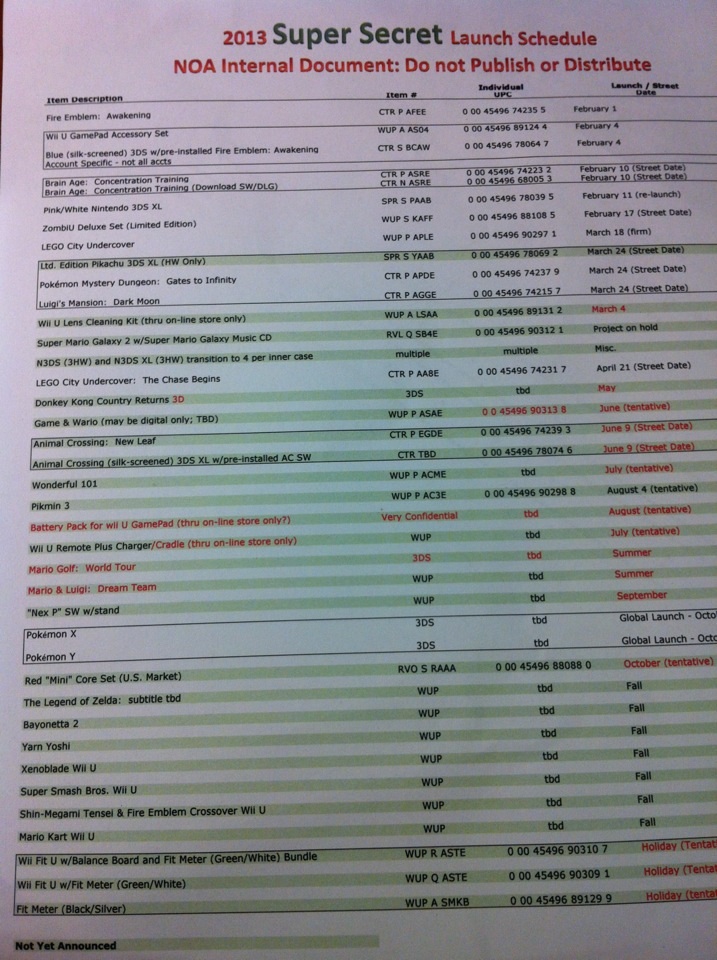 It's got a few views and opinions about it already, but do you know something?
It's entirely fake.  And here's why:
First of all, there are quite a few dates on this that are entirely wrong.  Like Game and Wario, noted here as 'June, Tentative'.  Wrong, the game has been announced for an exact release date of June 23rd, nothing tentative about it.
Same goes with the Donkey Kong Country Returns 3D release date.  It's not just May, it's due out more specifically on May 24th or 25th depending on whether you're in the US, Europe or Australia.  Again the document is outright wrong.
Other non specific dates include Summer for Mario & Luigi Dream Team Bros (the game is due out on August 11th in the US) and a few others.  So whoever faked this document must clearly have not known about the stuff revealed at Nintendo Direct yesterday.
To add credence to this 'early mock up' theory, you'll also notice the likes of Mario Party 3DS is completely absent from the list despite having a confirmed release period of Winter 2013.   Seems awfully suspicious it's not included given it's due release this year.  You also can't say it's because of a lack of info about the game's development, the game was clearly in good enough shape to show at Nintendo Direct complete with at least three or four unique boards and at least ten unique mini games, so it must have been in development for at least a few months beforehand.
Other omissions include the surprising lack of a 3D Mario game or the A Link to the Past sequel revealed yesterday.  Yet apparently a Wii U Zelda game was included as being due for release this Autumn.
The title doesn't help matters either.  'Super Secret Launch Schedule'?  Who the hell is this guy trying to fool?  No one would be that stupid.*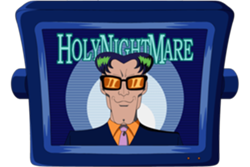 Above: Don't tell me, you also believe these guys are a normal business and not up to evil, right?  Or that mansions can be won in lotteries…
Finally, it makes numerous other clear mistakes like listing Mario & Luigi Dream Team Bros as a Wii U game when it's clearly a 3DS title and mentioning Super Mario Galaxy 2 as a 2013 release.  This sinks its credibility entirely.  And Super Smash Bros U this year?  The Wii U version at that?  Sorry, not buying it (the rumour not the game)
So there you have it, the whole memo is fake and anyone who tells you otherwise is plain wrong.  Also, given the presence of a Mario Galaxy 2 on this list, I suspect it may have been edited from an older document listing games from a past year.  Perhaps even this whole list was made in 2011 or 2012 and just posted now to try and get it out there and into the mainstream media.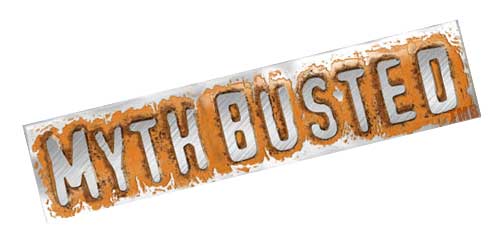 * Although the fact I got this document from a Nintendo news site makes me think someone truly is this stupid.