The Skies of World 5-6; One of New Super Mario Bros 2's Unsolved Mysteries?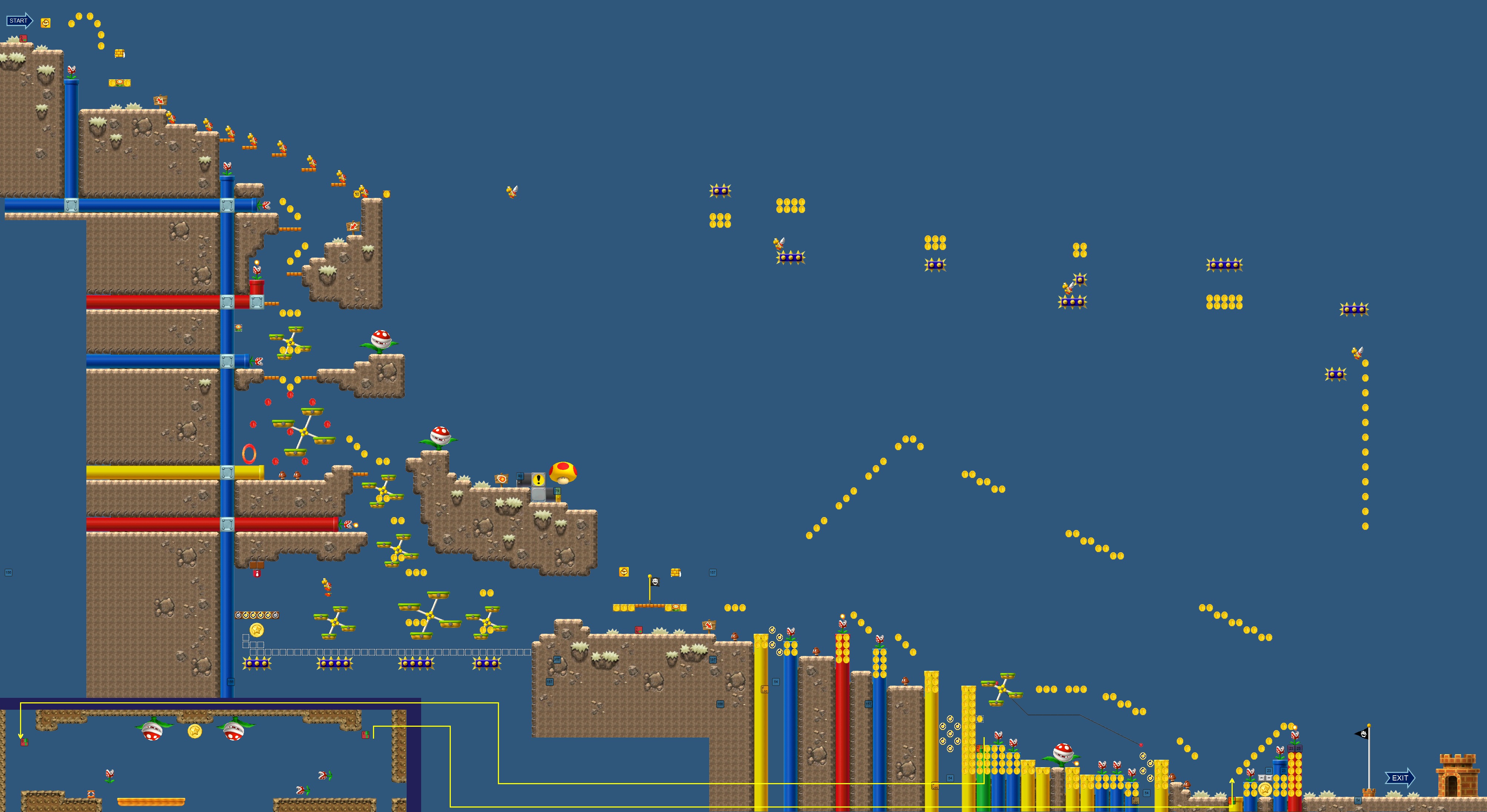 High in the skies of world 5-6 lurks a secret.  With 100% completion of New Super Mario Bros 2 commonplace, with all the secret exits accounted for and all the possible rewards shown off on Youtube, you'd think that was everything.  That every inch of New Super Mario Bros 2 had been explored to its full potential.
But you'd be wrong.  No, one level in New Super Mario Bros 2 seems to have a whole bunch of enticing, random platforms suspended hundreds of feet above the level.  There's no reason for them to be there, the level doesn't have a secret exit or any other route.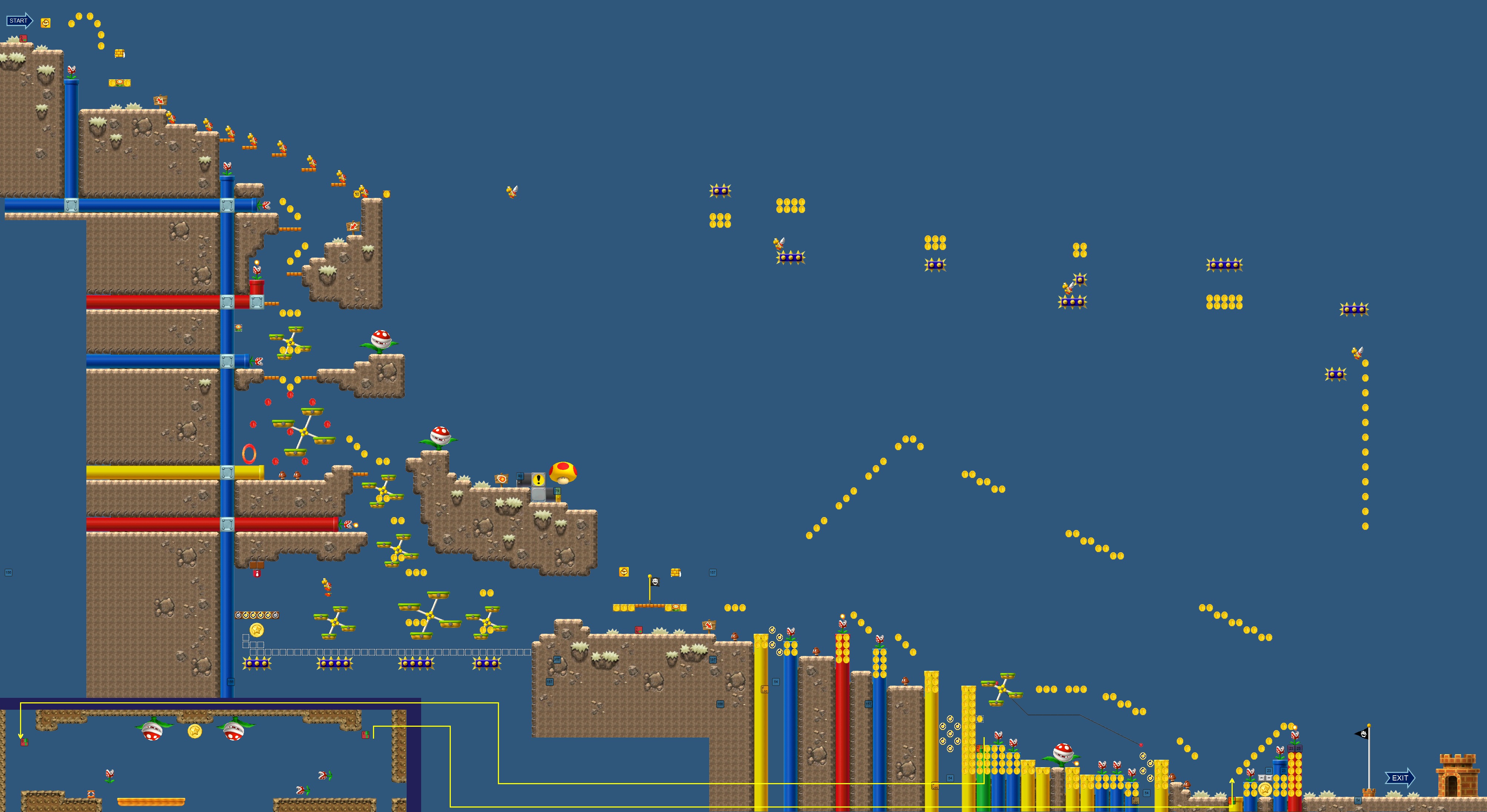 And there seems to be no purpose to any of these platforms or spikes.  I have just managed to reach it up there by flying across and using a Star carried over in my inventory to keep the Raccoon Mario form despite the spikes, but that just raises so many more questions.
Why is there a section of level seemingly only accessible via precision sequence breaking or use of the Invincibility Leaf?  Neither is something you can ever expect from the player, since someone bad enough to get the latter is unlikely to make it across and someone doing the former is entirely outside of the game's 'logic'.
But the more important question is why it's there in the first place.  I've been all the away across this mysterious chain of spike platforms, and you get absolutely nothing for doing so.  No Star Coins (obviously), no bonus rooms, no pipes or doors, no P switches.  The only thing I can see resembling a reward is a trail of coins that leads down directly on top of the flag pole.  But why even have that?  Who in their right mind is going to go through all this hassle just to get a life/double their coins in Coin Rush when they could do just that from ground level?
In fact, I honestly think this route is some kind of beta content that was quickly left in the game afterwards due to how rushed the title was.  Not only were the necessary 'safe' platforms and enemies quickly removed from the area to make it 'impossible' to get to, but if you go far enough across you even encounter an invisible wall in the middle of nowhere, which can literally be walked into from the furthest spike platform.  The most logical explanation seems to be that at one point, Nintendo was planning on having a secret exit or bonus room there but took it out due to either lack of time or just redesigning the game.  But because the game was obviously rushed out to boost 3DS sales, removing the obstacles themselves would presumably take too much work for the tired development team, so they probably went 'screw this' and left it in anyway.
That's my theory anyway.  What do you think?  Have you managed to reach the secret platforms to the right of 5-6, found miles high in the sky?  What purpose do you think they serve (or maybe served in the past)?