The Legend of Zelda Tri Force Heroes Launching 23rd October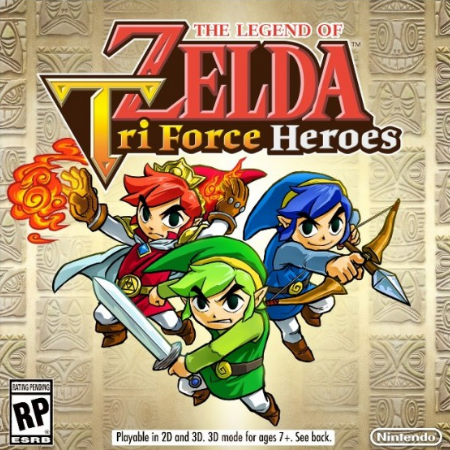 Back in E3, Nintendo announced a new co-op Zelda title called The Legend of Zelda Tri Force Heroes.  Starring three versions of Link and based around different types of clothing granting him various abilities, it drew mixed reactions upon its reveal.
Above: A basic trailer for the game.
Either way, they've now also revealed when said game will be released. When?  October 23rd 2015.  This release date will be shared by North America and Europe, with Australia getting the game one day later on October 24th.
So what's there to say here?  To be honest, not sure.  It's a decent enough seeming game from the videos that exist (albeit with an art style and gameplay type that has put off a few fans), but it's not exactly on the level of A Link Between Worlds or Zelda U in terms of hype.
Are you buying this game when it's released on October 23rd?
Source:
Nintendo Reveals Key Launch Dates and Editions – Nintendo UK Official Site