The Legend of Zelda A Link Between Worlds Wins Best Handheld Game at VGX Awards!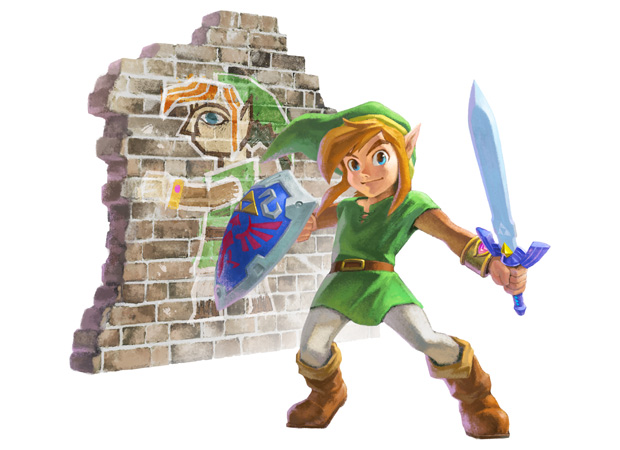 Unfortunately, Nintendo's luck in other categories wasn't quite as good, with the only other award winners being Super Mario 3D World for best Nintendo game and Animal Crossing New Leaf for best 'casual' game.  Which is a bit of a shame really, given that not one Nintendo title was nominated for 'best soundtrack' (an absolutely insane decision) and that Pokemon X and Y lost the 'best RPG' award.
But what was A Link Between Worlds up against?  What other awards did Nintendo win?  Read on to find out!
First up, here's the award A Link Between Worlds was nominated for:
Best Handheld Game
And it was up against the following games:
Animal Crossing: New Leaf
Pokemon X/Y
Tearaway
The Legend of Zelda: A Link Between Worlds
So at least it managed to beat out two top Nintendo games (and one game I don't think anyone even cares about).
The other awards Nintendo won were the following:
Best Nintendo Game

For Super Mario 3D World

Best Casual Game

For Animal Crossing New Leaf
They were also nominated for Game of the Year (Super Mario 3D World lost out) and Best RPG (Pokemon X and Y somehow lost out).
The full results can be found here:
http://nintendoeverything.com/vgx-2013-full-listing-of-winners
Thoughts?  Personally, I think a lot of the choices made were rather questionable (even the ones Nintendo had nothing to do with) and I do question the sanity of whoever nominated some of the choices.