The Legend of Zelda A Link Between Worlds; Crash Glitch Found

And boy is this glitch both easy to pull off and ludicrously simple in its execution.
Just enter any dungeon in the game, and as you're heading through a door into a new area, soft reset the game by pressing L, R and Start at the same time.
The game will immediately lock up and go to a black screen, before you reset to the Home menu with an error message.  Every single time, guaranteed.
It's not just some intentional thing either.  When I do this, the game actually says in a message box 'the game has encountered an error and needs to restart', before being stuck at a black screen for about 20 seconds and going back to the home menu.  Other people have had it to, as can be seen here:
http://www.gamefaqs.com/boards/711412-the-legend-of-zelda-a-link-between-worlds/68059201/767688438
And here's a picture of the result: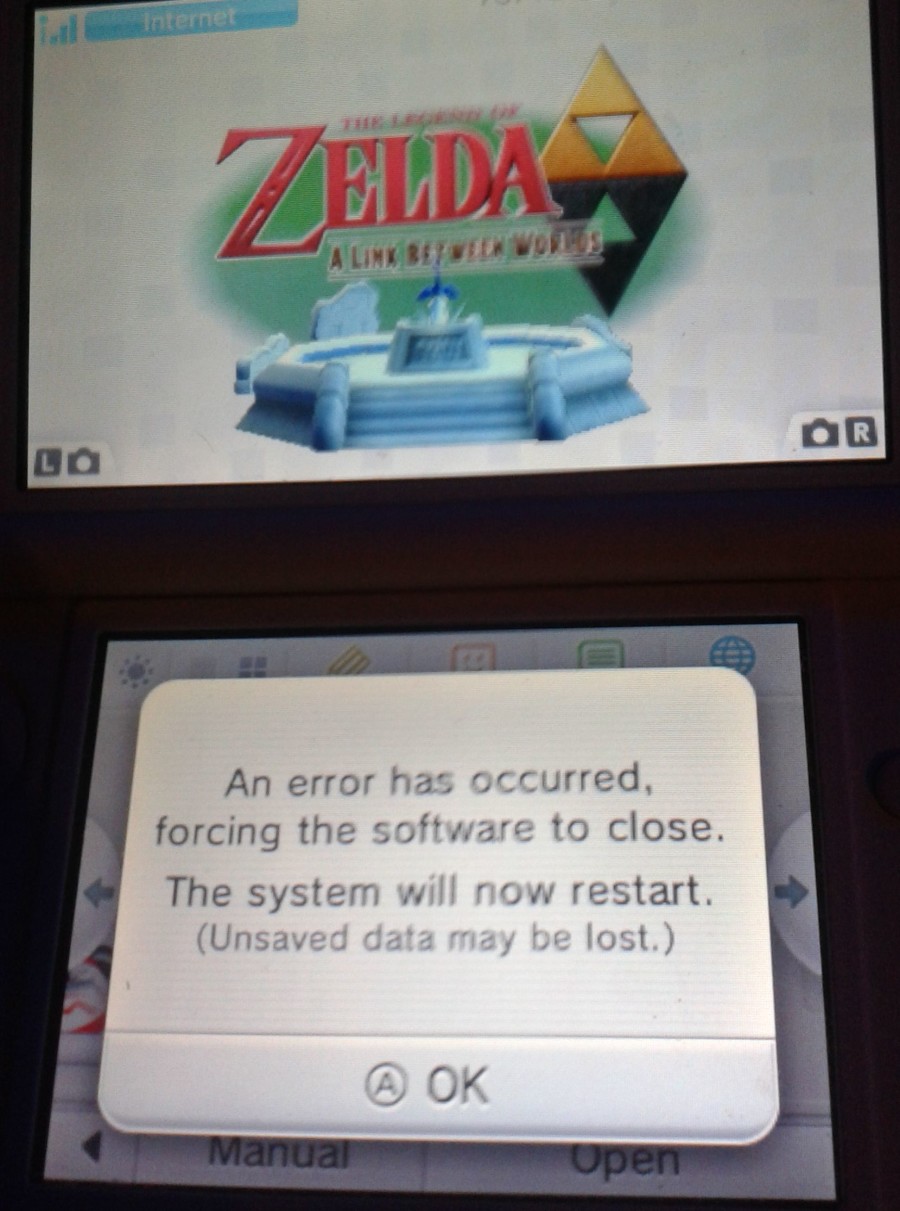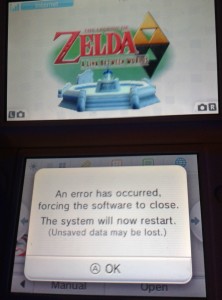 So yeah, definitely seems like a minor thing Nintendo might want to think about fixing at some point.  What do you think about this bug?