Super Smash Bros Ballot Has Now Closed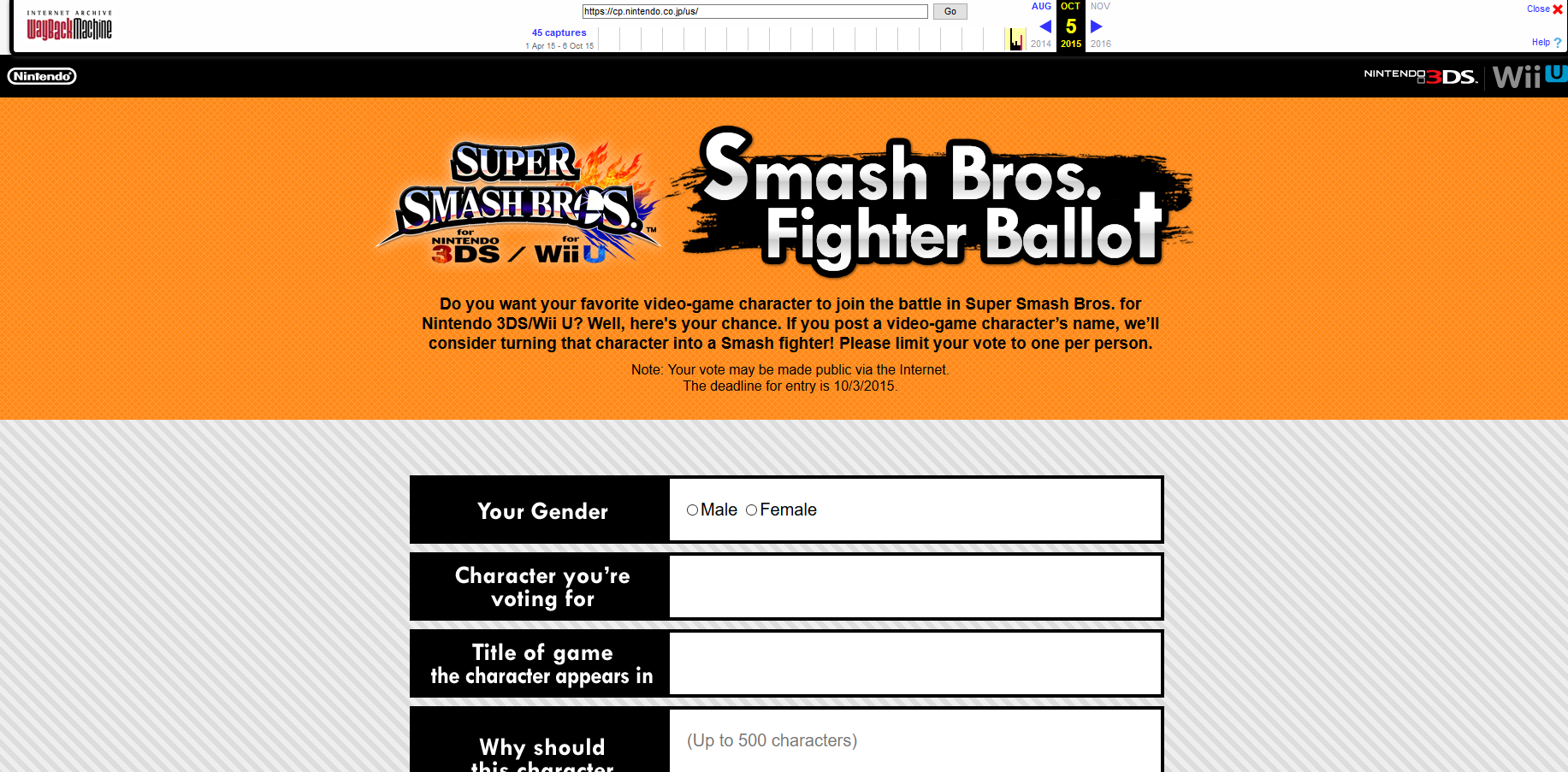 Now, we know what you're probably thinking here.  Didn't the character ballot close a few days ago, like on Sunday?  Why on Earth are you guys posting about the ballot now?
Well you'd be right… sort of.  You see, in theory the ballot was supposed to close a few days ago.
Note the word 'supposed'.  Nintendo closed the ballot to submissions in Japan.
They completely forgot to do the same for the rest of the world.
The result?  Ballot closing day came and went, and the votes still kept flooding in.  Hopefully Nintendo didn't start counting them til they actually shut down the poll, since the amount of reslts coming in will have buried them under a couple of hundred thousand (or more!) late submissions.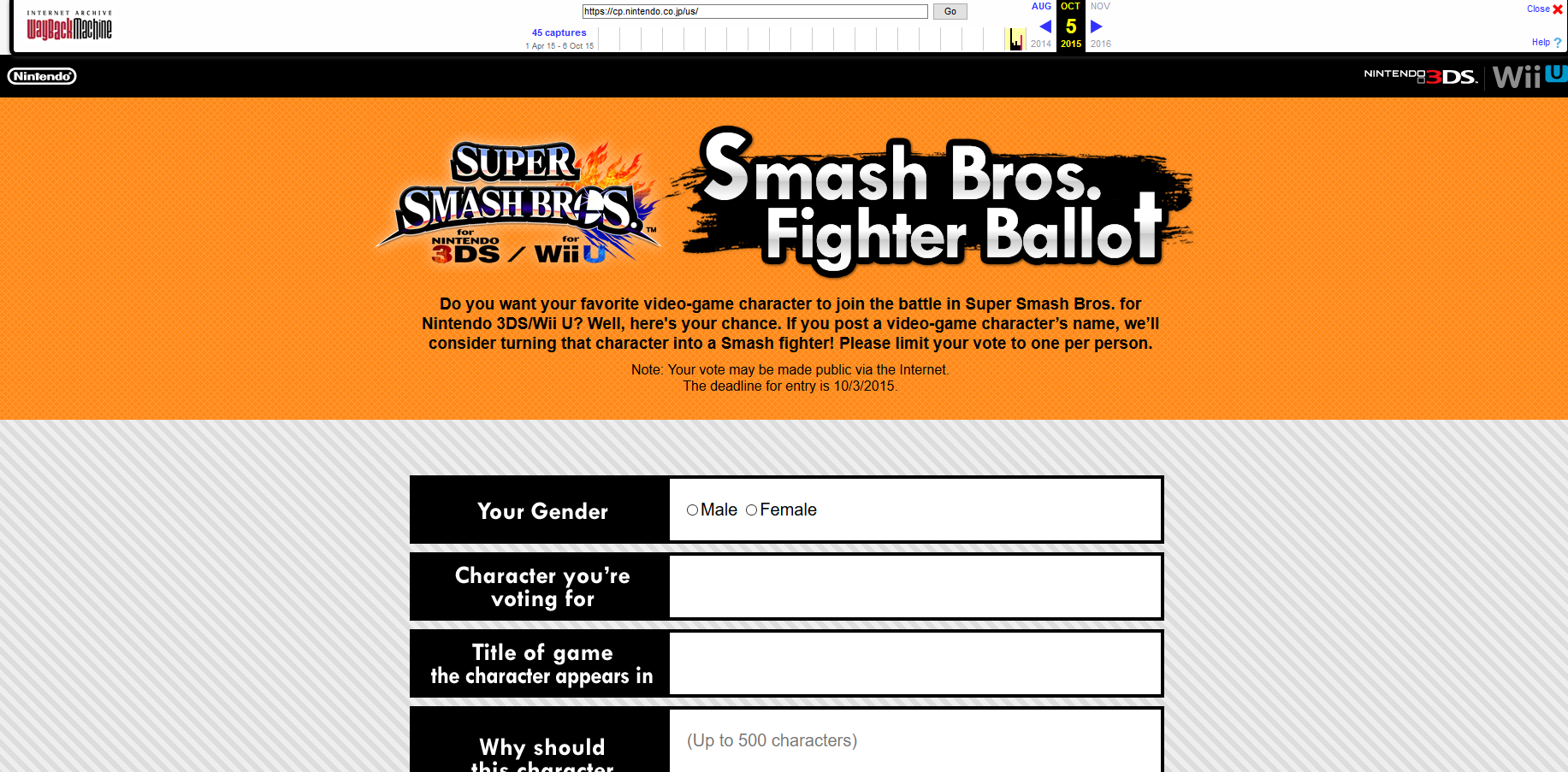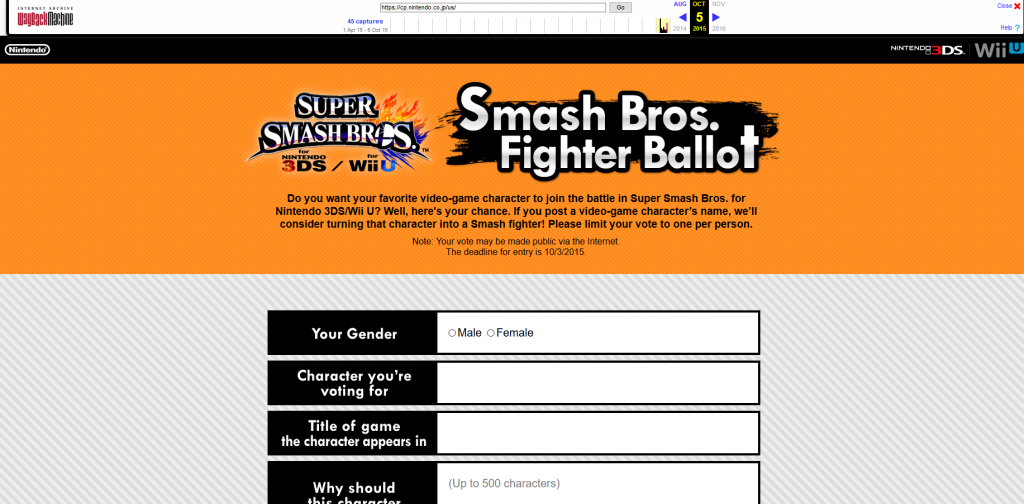 Above: This page was still accepting votes on October 5th.  Oops.
But it's finally done now.  Ballot has been shut down in all regions, with a message saying the process has concluded and (presumably) that the votes are being counted.  So now that's over, who do you want to win the poll and be the next Smash Bros newcomer?
Source: