Special Pokemon X and Y Themed 3DS XL Announced!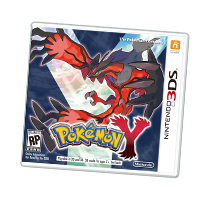 Yes, the huge collection of 3DS console designs has now got even bigger!  Nintendo has announced that a special Pokemon X and Y themed one will be revealed soon and that it will feature Xerneas and Yveltal on the top case.  It will apparently come in the colours blue and red.
So Pokemon fans, looks like you may have another reason to buy a 3DS this year!  And for those people who like special edition 3DS consoles… well it looks like your collection might be getting even larger soon as well!  Here's hoping this special 3DS XL is sold outside of Japan.
Are you interested in a Pokemon X and Y edition 3DS XL?  Will you be buying it when it's released, assuming that it gets confirmed for outside Japan (the system)?
Source: