Sonic the Hedgehog Redesign is Here!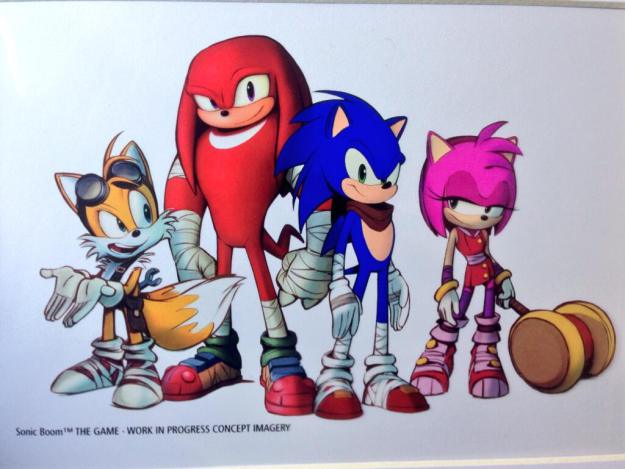 Also known as Sonic Boom (yes really), Sega's new redesign for the Sonic the Hedgehog series has now been shown with a game announced for the foreseeable future.  And oh boy are some Sonic fans probably not going to like the end result…
Basically, they've aged up Sonic and the other characters and made them look like strange teen style cartoon characters in a way to make the new tie in cartoon show seem all different and interesting.  Just watch the video and see the 'unusual' change in the full post!
Here's the redesign artwork: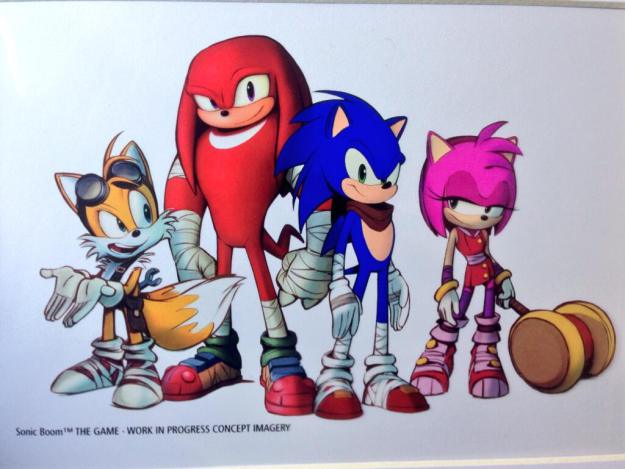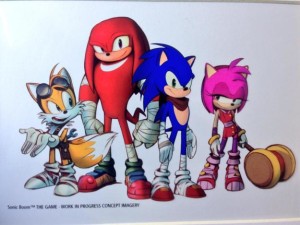 Yeah… I am not sure what to think about this.  The whole bandages look they seem to have going on doesn't seem to feel right, Knuckles looks plain bizarre and Amy's facial expression… isn't exactly normal looking in the slightest.
As for the game, here's  a trailer:
It's an interesting one alright.  Especially given how a couple of news sources say it'll play a bit like Rachet and Clank and other such third person platformer/shooter hybrids, complete with large open worlds and projectile based combat.   So I'm not quite sure what to make the whole deal yet, it could go either way. Just… let's hope they find better trailer music, because damn that song sounds cheesy as hell and doesn't even remotely fit a video game video in the slightest (even less so a Sonic one).
But what do you think of it all readers?  Sonic Boom, looking good or looking terrible?