It's now finally been confirmed, the 3DS version of Sonic All Stars Racing Transformed will be released this month, with the US release date being the 12th February and the European one being the 8th of February.  It's a bit late compared to when it was released on other consoles like the Wii U, so will it pay off?
Hard to tell really.  For example, here are screenshots from the title showing what the 3DS version itself looks like: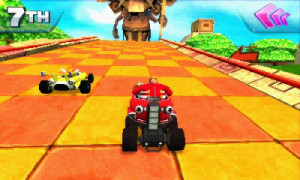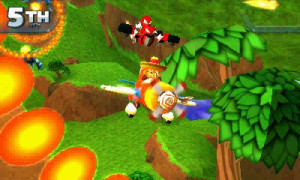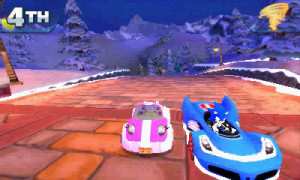 It's okay, but you can definitely tell the game is looking a bit rough around the edges on this system, with some of the graphics reminding me of those in a DS game than in the versions found on other systems.
Still, the gameplay is the most important thing, so here's hoping Sonic All Stars Racing Transformed will turn out to be at least as good on the 3DS as it is on the HD systems like Wii U, and that this fairly late release date will actually pay off for SEGA.
Source:
Sega Confirms Sonic All Stars Racing Transformed will Hit 3DS This Month – My Nintendo News