Some Best Buy stores break street date, sell Animal Crossing New Leaf early!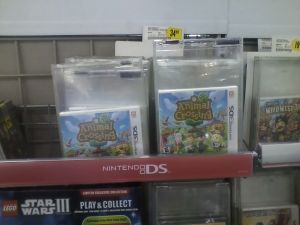 So if you want to buy a new copy of Animal Crossing New Leaf a few days before its official release date, and happen to live in the Chicago area, now's your chance!  According to Technology Tell, the Best Buy in Arlington Height (on Rand Road) seems to have the game in early and is selling them prior to the official US release date.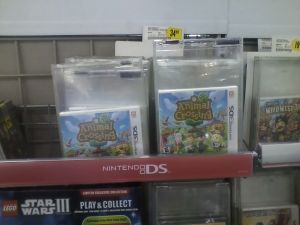 Above: While it's wrongly categorised, it seems like this Best Buy is selling Animal Crossing New Leaf a few days early for whatever reason.
Is this the only shop doing this?  Hard to tell, the article only gives this one example.  But they do recommend calling up various other Best Buy stores and seeing if any of the others have the game on sale early, so I guess it's worth a try if you live in a place with one nearby and want to see if you can get the game a few days before everyone else.
So yeah, just a useful heads up for any Animal Crossing fans over there in the US. Do you plan to head out and see if you can get the game early by looking in Best Buy?
Source:
http://www.technologytell.com/gaming/113073/best-buy-breaks-animal-crossing-new-leaf-street-date