Reggie Fils-Aime Welcomes us to E3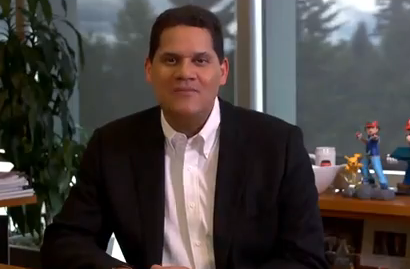 In a short video message from the COO, president and (loveable) face of Nintendo of America, Reggie Fils-Aime has begun the E3 festivities by promising copious video content on Nintendo's youtube channel, here. Trailers, gameplay footage and other announcements will presumably be uploaded shortly after the Nintendo Direct, which broadcasts worldwide here at 3pm UK time, 4pm CEST and 7am PT .
It's good to see Nintendo willing to promote their content through the effective and popular social medium of youtube. As for the announcements themselves, are your bodies ready?
Source(s): Youtube