Prisma Illya coming to the 3DS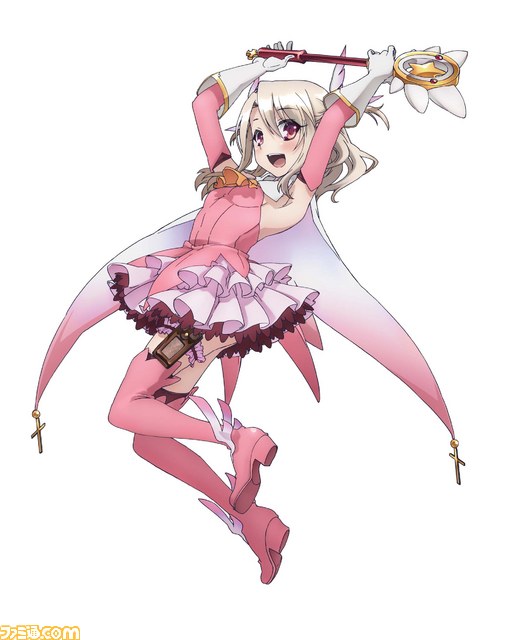 It's a card battling game based off an anime series called Fatekaleid liner Prisma Illya, and is going to be released in Japan sometime in summer 2013.  It'll also supposedly be limited edition or something, it's not quite clear.  Here are the first screenshots and official art from Famitsu:
Not sure what to say to be honest.  Looks like the sort of game that might be popular in Japan, but I suspect it's probably not going to be localised into English any time soon.
What do you think of the game?
Source:
http://www.siliconera.com/2013/05/22/prisma-illya-card-battling-game-in-development-for-nintendo-3ds