Pokemon X and Y Sell 12 Million Copies, Become Fastest Selling 3DS Games Ever!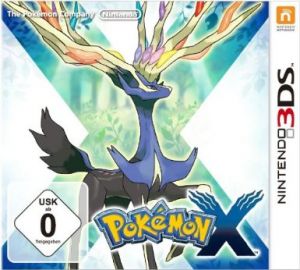 Not that any of this should surprise you in the slightest, every single Pokemon game in history has been a massive break out success and has sold at least ten or so million copies worldwide.  But for this Pokemon game to already do that well (and outsell pretty much every other 3DS game ever released)?  That's pretty impressive I have to say.
So what was the full press release? Read on to find out!
Here's the release:
Pokémon X and Pokémon Y recently became the fastest-selling video games for the Nintendo 3DS system, selling nearly 12 million copies worldwide since their October 2013 launch and adding to the more than 245 million Pokémon video games sold to date. With more than 20 billion Pokémon TCG cards shipped globally and animation licensed for broadcast in more than 160 countries and in more than 30 languages, Pokémon is a long-standing hit among fans around the world
As you can seen, not too bad, even for a series that's this well known and successful. And Pokemon adaptations in 160+ countries?  20 billion Pokemon cards shipped globally?  Those are some impressive figures…
But what do you think?  Are you happy that Pokemon X and Y became such massive successes in such a short period of time?
Source:
http://mynintendonews.com/2014/04/07/pokemon-x-y-become-fastest-selling-3ds-games-with-12-million-copies-sold-worldwide