For an awful long time, Charizard has been a fan favourite of Pokemon fans around the world.  And so when the concept of Mega Evolutions was announced a few months ago, a lot of fans ended up hoping their favourite fiery dragon Pokemon would be getting one like Mewtwo and Lucario did.
And now it's true!  Charizard, Venusaur and Blastoise have Mega Evolutions!  Behold!
Mega Venusaur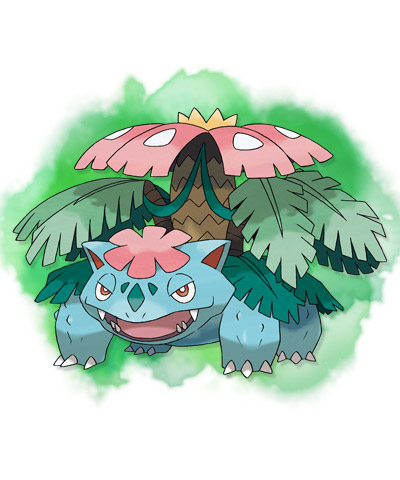 Type: Grass/Poison
Ability: Thick Fat
Height: 7′ 10″
Weight: 342.8 lbs.
Mega Charizard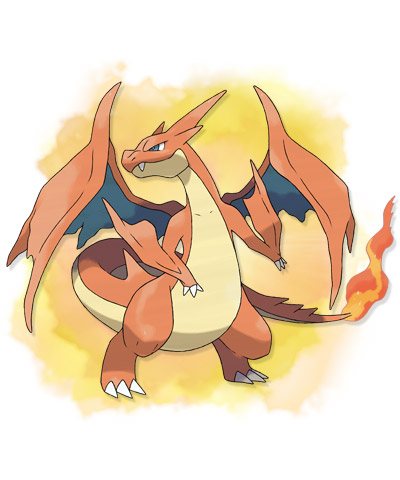 Type: Fire/Flying (damn)
Ability: Drought (freaking hell)
Height: 5′ 07″
Weight: 221.6 lbs.
Mega Blastoise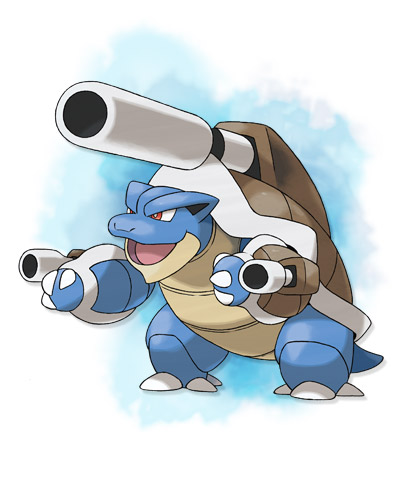 Type: Water
Ability: Mega Launcher
Height: 5′ 03″
Weight: 222.9 lbs.
As you can tell, quite a few big changes there.  No type ones (unfortunately), but ability wise… this will be good.  Charizard with Drought, the weather ability that completely wrecks the metagame?  Goodbye Ninetails, Charizard is going straight back up to Overused tier in a flash.
Venusaur with Thick Fat, halving the effects of Fire and Ice attacks?  Well, that's broken.  It's basically now got only Flying and Psychic attacks as weaknesses, making it much more usable than ever before.
As for Blastoise… who knows.  Mega Launcher is a new ability.  Hopefully it's as useful as the new ones given to Charizard and Venusaur with their Mega Evolutions.