Nintendo Reveals Amiibo Effects in Zelda Breath of the Wild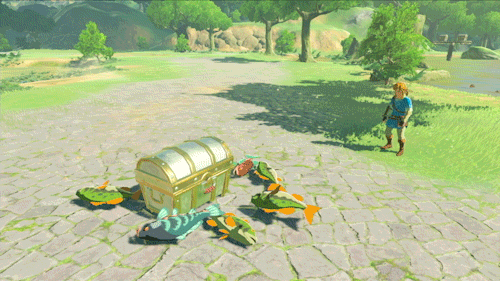 A while back, Nintendo announced a line of Amiibo to celebrate the 30th anniversary of the Zelda series. Consisting of eight bit Link, Ocarina of Time Link, Toon Link and Toon Zelda, they'd be compatible with games like Breath of the Wild to unlock more features or content.
However, we didn't know what those features or content were.
Until today! Because now the Amiibo are in stores, Nintendo has explained exactly what they do in the new Zelda title. In simple terms?
They give you a treasure chest and some random items.
Yeah, that's it. No companion like Wolf Link. No extra dungeons or items. Just a treasure chest with some extra items around it. That said, those items do change for each Amiibo scanned, and they are as follows:
Eight Bit Link Amiibo – Gives you four barrels with Rupees in addition to a treasure chest
OoT Link Amiibo – Makes a lot of random meat appear along with a treasure chest.
Toon Link Amiibo – Has lots of random fish appear along with the treasure chest
Toon Zelda – You get a treasure chest and a random assortment of plants
Either way, it's a tad disappointing given the effects of the last Amiibo. Still, I guess the resources could be helpful, right? And you do get to see a bunch of fish randomly flopping about hundreds of miles from the nearest body of water: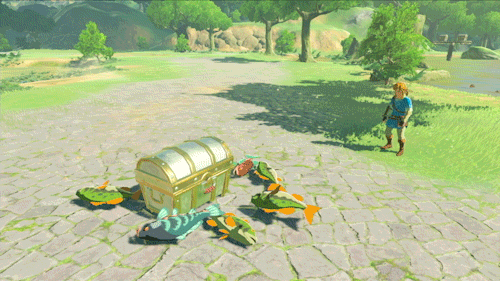 But what do you think? Do you like the effects of these Amiibo? Or do you wish they did something a tad more… interesting?
Source: