Nintendo release 'Year of Luigi' timeline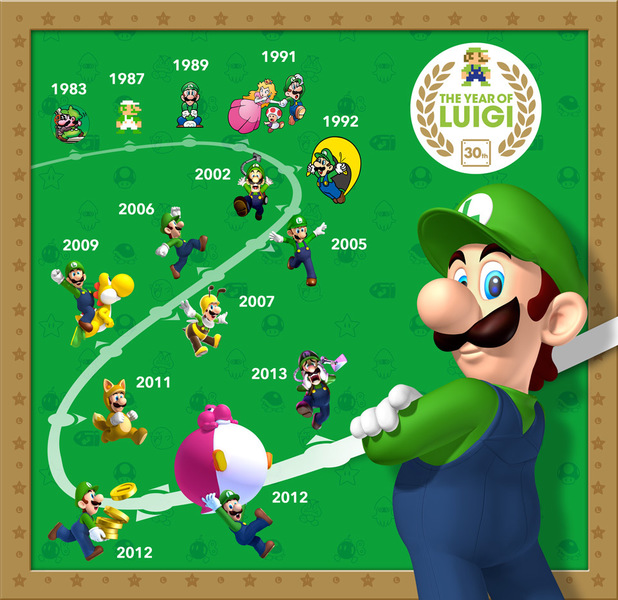 In celebration of 2013 as the 'Year of Luigi', the 30th anniversary of the green wonder's debut appearance in 1983 NES title Mario Bros, Nintendo have released an official timeline chronicling his adventures thus far.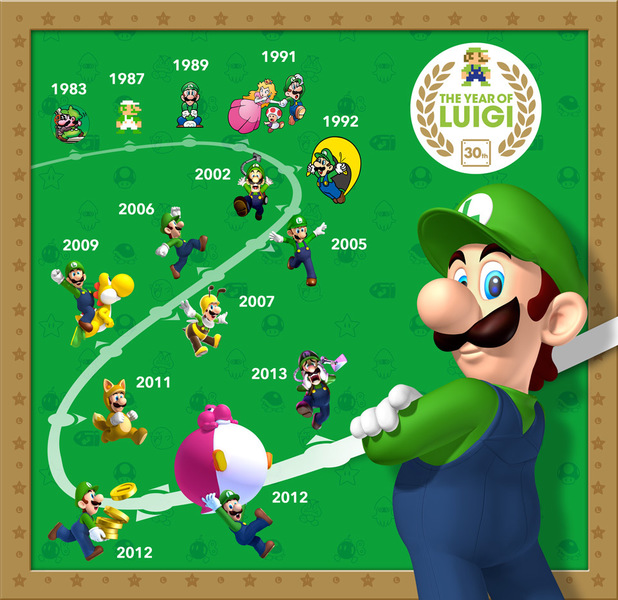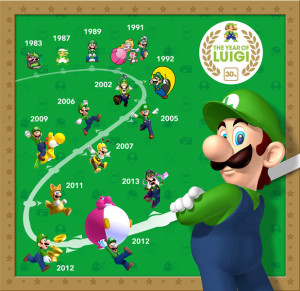 Above is the timeline in its full glory. Can you name all the games?
In addition to March's excellent Luigi's Mansion 2 for 3DS, this year also sees the release of New Super Luigi U and Mario and Luigi: Dream Team. The spinach-coloured sibling (yes) will also be appearing in Mario Golf: World Tour and the as-of-yet unannounced Mario Kart U (working title). For all your Luigi needs, keep it 3DS Daily!
Source: DigitalSpy