Nintendo of Europe Advertises the Playstation Vita?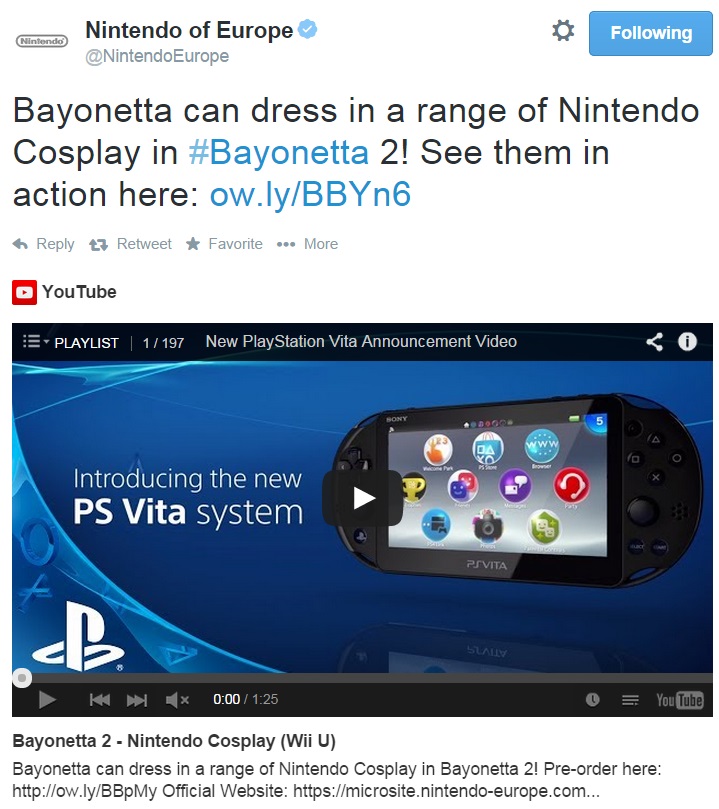 Because when you thought Nintendo of Europe's marketing couldn't possibly get any worse, this happens. Someone maintaining their Twitter account messed up and embedded the Playstation Vita announcement video in a Tweet meant to advertise Bayonetta 2.
And people wonder why Nintendo doesn't do well in Europe?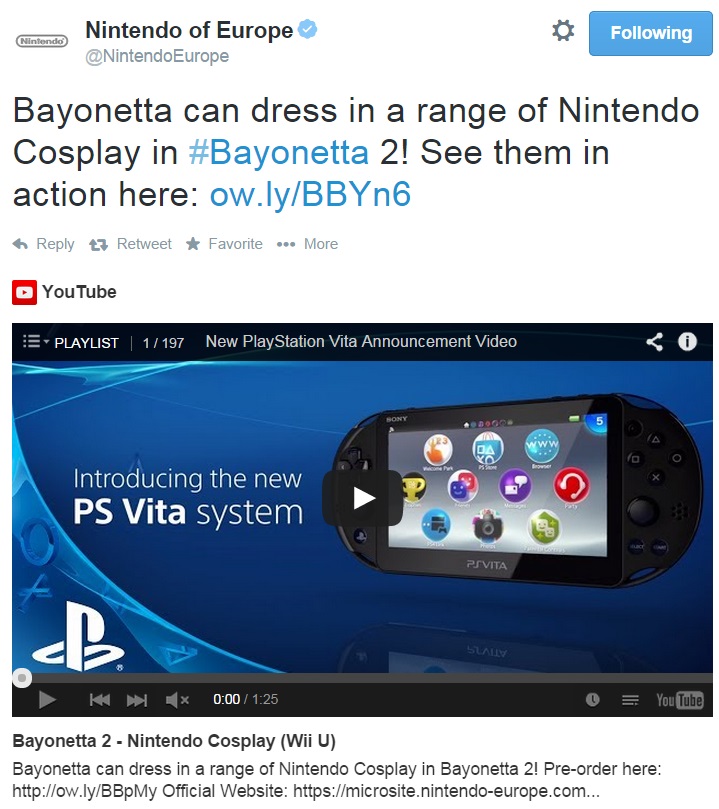 Source:
http://www.gonintendo.com/s/237608-random-time-nintendo-of-europe-accidentally-advertises-playstation-content-again