Nintendo Dominated Japan Sales Charts Last week; Five 3DS Games included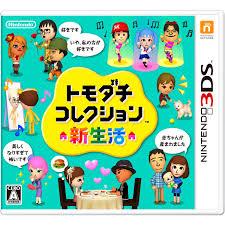 It shouldn't be particularly surprising to anyone that this is the case (Nintendo has always done extremely well in their home region of Japan, especially in regards to their handheld consoles), but the way they dominated the sales charts last week is extremely impressive.  Here's the top ten selling games in Japan in late April and early May:
[3DS] Tomodachi Collection: New Life – 208,814
[3DS] Luigi's Mansion: Dark Moon – 64,420
[3DS] Animal Crossing: New Leaf – 47,128
[PS3] Dragon's Dogma: Dark Arisen – 31,319
[3DS] Dragon Ball Heroes: Ultimate Mission – 15,094
[PS3] Tomb Raider – 12,899
[PS3] Naruto Shippuden: Ultimate Ninja Storm 3 – 12,096
[3DS] New Super Mario Bros. 2 – 10,875
[Wii] Taiko Drum Master Wii Super Wonderful Edition – 9,984
[PSP] Seven Dragon 2020 II – 8,985
And here's the system sales for the week:
Nintendo 3DS XL – 50,190 (37,536)
Nintendo 3DS – 26,273 (17,897)
PlayStation Vita – 22,051 (21,399)
PlayStation 3 – 17,415 (14,682)
Wii U – 13,173 (8,262)
PSP – 8,443 (7,536)
Wii – 2,238 (1,660)
Xbox 360 – 596 (490)
As you can see, the 3DS is absolutely dominating the sales charts over there right now.  New virtual life game Tomodachi Collection takes the top spot, Luigi's Mansion Dark Moon and Animal Crossing New Leaf stay glued to the list right under it just like in every other region on the planet and more than half the best sellers are Nintendo titles.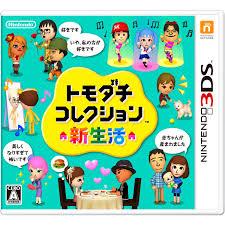 Above: Tomodachi Collection New Life tops the sales charts this week.
There is one thing I do wonder though… how the hell is New Super Mario Bros 2 still selling?  I mean, it is a good game, but I'd have thought it wasn't quite THAT good a game.  Is your average gamer just that willing to ignore the lack of new content included and buy purely for the name on the label?  Because that's a bit depressing if so.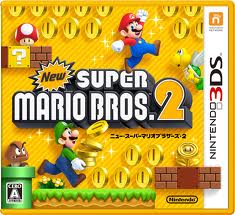 Above: Apparently, people are still buying copies of New Super Mario Bros 2 over in Japan.
Console sales are as good as they always were, with the 3DS winning out for yet another week running.   What is impressive here though is just how ridiculously large the gap between 3DS and other console sales is.  No really, you can add up the sales of every single other system sold in Japan in the last week and they're still about 10 000 units short of how many 3DS consoles were sold in the same time period.   With that amount of love for the console over there, I honestly wouldn't be too surprised if it eventually outsold the original DS's unit sales in the country before too long.
All in all though, it's been a good week for Nintendo over in Japan.  Their games are selling, the 3DS is flying off shelves at a ridiculously fast rate and it seems likely their success is pretty much guaranteed until at least the next generation.
What do you think of Nintendo's great sales in Japan?
Source:
http://mynintendonews.com/2013/05/08/five-nintendo-3ds-games-in-the-japanese-top-ten-this-week