Nintendo Direct October 2013; My Predictions

As you most likely now know, Nintendo has announced a new Nintendo Direct for tomorrow (the 1st of October 2013).  It'll be covering new Wii U and 3DS games and will presumably focus on those that are being released before the end of the year.
So as per the norm, here are my predictions for what we'll see.  Don't take them as utter gospel (because I have no insider sources or prior knowledge) and don't be surprised if some turn out to be incorrect, but enjoy them regardless.
1. We'll see footage of Super Mario 3D World
Yeah, this goes without saying.  Heck, the game's due to be released in just over a month or so and we know nothing about it!
So I really suspect we'll see a new trailer for the game.  Perhaps showing more levels, bosses and something resembling a storyline.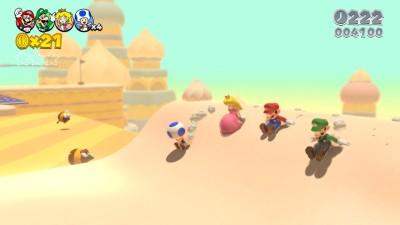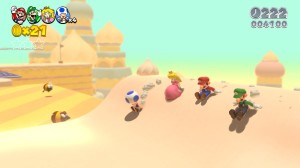 Above: Hopefully we'll learn about stuff like this tomorrow.
But do you know, I don't think that's the only 'interesting' thing we'll see them announce.  You see, every new Mario game in a while has had some major returning item and villain.  Like the Raccoon Leaf and Reznor from New Super Mario Bros 2.  Rideable Yoshi from Super Mario Galaxy 2.  Boom Boom and the Tanooki Suit from Super Mario 3D Land.  So doesn't it make you think something like this will be the case with 3D World too?
Above: All new Mario games bring back at least one boss/villain.  Who will 3D World revive?
Perhaps we'll see a few bosses returning from Super Mario Bros 2 or Super Mario Land 1/2, given how they're the only games whose enemies mostly never came back.  Perhaps we'll see either the Frog Suit or Hammer Suit make its long awaited return to the Mario series. Either way, I suspect we'll something interesting that relates to 3D World.
2. Donkey Kong Country Tropical Freeze will get a new trailer
Another given, I suspect Tropical Freeze will also get a trailer tomorrow.  To make up for the lack of information since E3 and its announcement (and to hype it up a bit for the ever approaching December 2013 release date).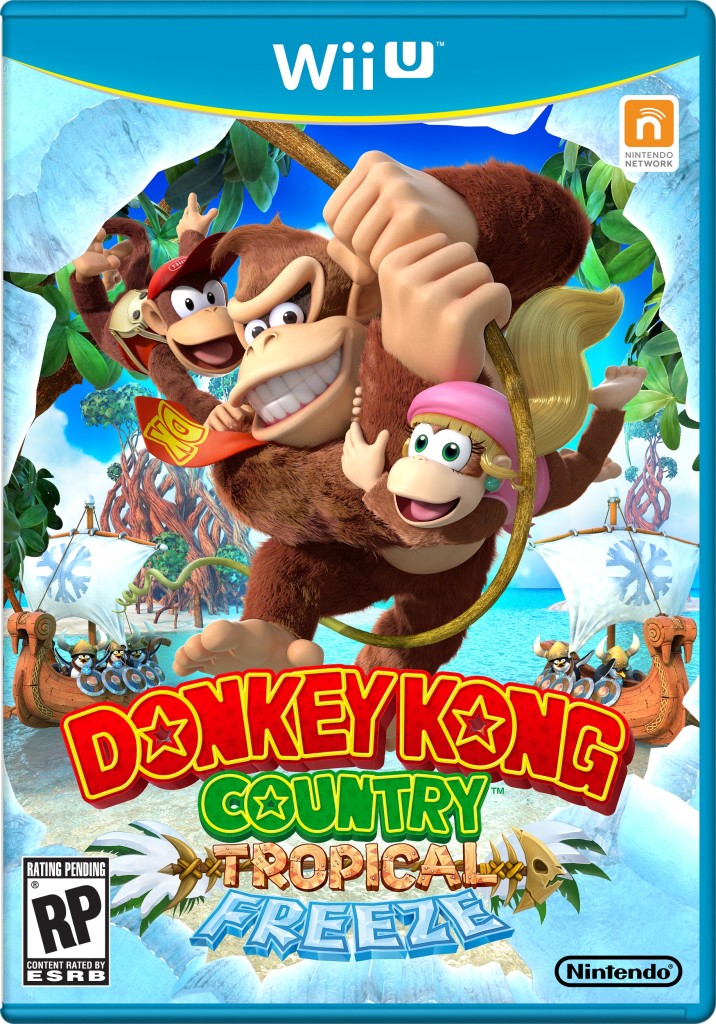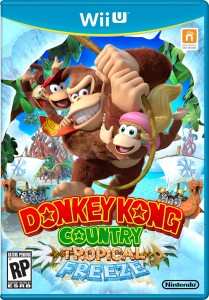 Above: Tropical Freeze will probably get a new trailer soon.
What will be in this trailer you may wonder?  Well to be honest, I suspect it might be either Enguarde or the mystery fourth playable character.  This would go well with how Returns was announced back those years ago, since the next trailer for that was all about showcasing Rambi and his role in the adventure.
So yeah, a new Donkey Kong Country Tropical Freeze trailer is pretty much expected now.
3. The Legend of Zelda Link Between Worlds will be shown
Yet another game that I think might show up at tomorrow's Direct is this one, The Legend of Zelda Link Between Worlds.  It's due out this year (November 22nd to be precise), it's had surprisingly little shown off of it (only a demo, some character artwork and a couple of ambiguous screenshots) and it's another big Nintendo game, so it seems all to0 likely that Nintendo will discuss it a bit tomorrow.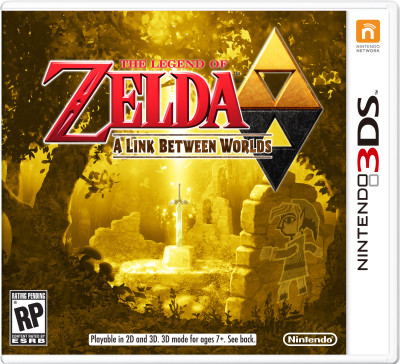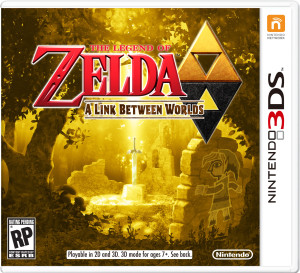 Above: You'd have to be a fool to not expect more info about this title soon.
4. More Mario Party Island Tour information
But while the above games are fairly important and well known, and extremely likely to appear at October 2013's Nintendo Direct, there are also a couple of lesser known games that are due out soon yet have little information known about them.
Mario Party Island Tour is one of those games.  Meant to be released sometime late in the year (November 22nd again), it's the latest installment of the long running Mario Party franchise and another major game for Nintendo's 3DS that's intended to sell millions of systems.  But we know nothing about it.
Really, it's true.  Everything we know about the boards and characters literally comes from the very first Nintendo Direct presentation featuring the game that was held back in April 2013.  Yes, April.  Since then, we've had a name, a box art picture… and that's pretty much about it.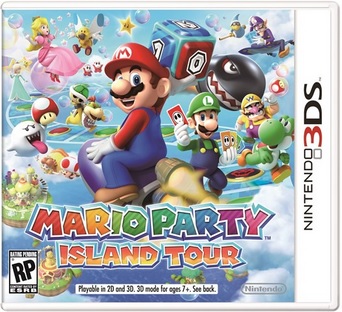 Above: Everything Island Tour we got in FIVE MONTHS.
As a result of this, it seems incredibly obvious that this title is going to be covered in a Nintendo Direct sometime soon, and tomorrow's one seems like the best bet for it.  Maybe we'll then get the official site launched shortly after to….
 5. Super Smash Bros might get something…
Like a new character or something, we're quite overdue for a newcomer.  Indeed, maybe this might be when a new Donkey Kong Country character (like Dixie or K Rool) or maybe Toad joins the battle?  After all, could tie in nicely with the upcoming games involving them.
Above: Unlikely, but K Rool getting showed off in Smash Bros 4 would be the best thing ever.
Or it could just be 'let's show off what Ganon/Zelda/Diddy Kong/Wario/Yoshi looks like in HD, since they're all gonna be in at least one game likely to be shown tomorrow (Link Between Worlds, Tropical Freeze, Mario Party Island Tour and Yoshi's New Island).
Either way, I have a feeling we might see something Smash Bros 4 related.
6. Maybe a new game will get revealed?
Well, there's a Nintendo Direct being held/promoted in all three major reasons, so that makes it pretty likely that something important is involved tomorrow.  And Intelligent Systems were indeed working on that new game for a while now, so perhaps that'll get announced.
Above: Do not be a sequel to either of these things.
So yeah, here's hoping a new game will get announced.  I just hope it won't be something crap like Paper Mario Sticker Star 2; The Sequel or another Game & Wario style half assed Wario game that doesn't have the amount of content found in a real WarioWare or Wario platformer.
And so those are my predictions for tomorrow's Nintendo Direct.  They're not really based on anything but guesswork and common sense, but I really suspect they'll mostly turn out to be right when tomorrow's presentation comes, and the games list will get even more hype as a result.
What games do you exist to see at Nintendo Direct tomorrow?