Nintendo Direct Coming September 1st!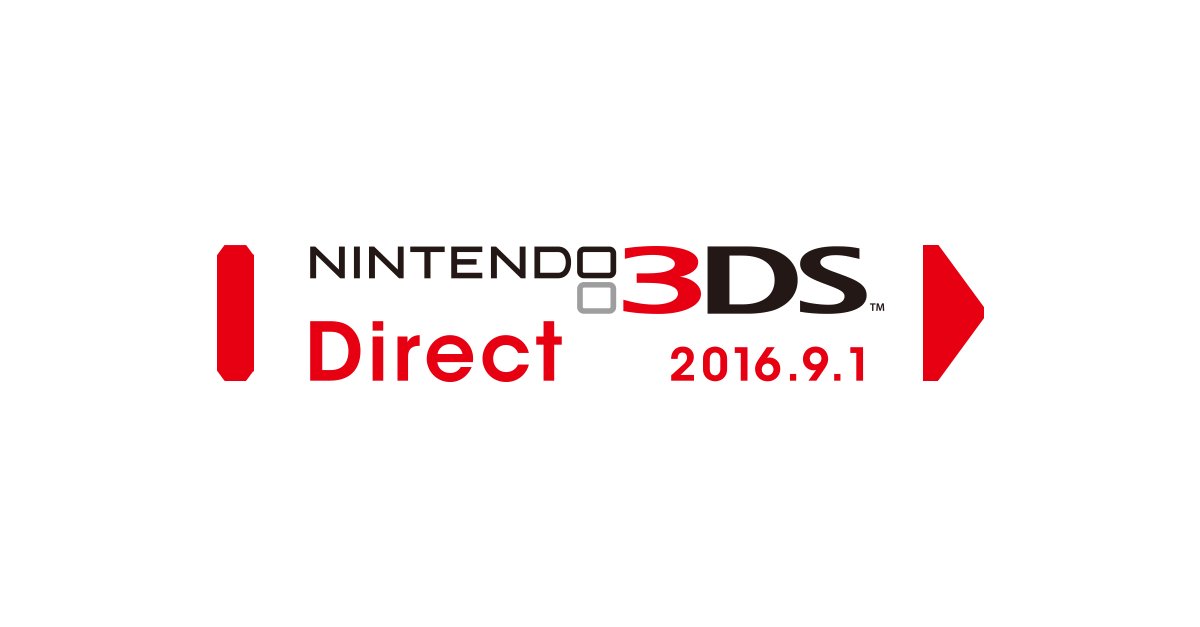 It's been a while, hasn't it? Ever since Tatsumi Kimishima took over as Nintendo CEO, Directs have become rarer than ever. Heck, the last one was back in May this year!
But now, it seems we're getting a new one. As the article title suggests, Nintendo of Europe have announced a new Nintendo Direct on September 1st.
What's more, it'll happen on 4PM CEST (3PM UK time) and will be focused on Nintendo 3DS titles. So, likely lots of Pokemon Sun and Moon info then. Or maybe a few extra details on Mario Party Star Rush.
Here's their tweet about it:
A Nintendo #3DS Direct is around the corner! Live on 01/09 at 16:00 CEST! #NintendoDirect ► https://t.co/xMukXCkSow pic.twitter.com/ItgG8n4753

— Nintendo of Europe (@NintendoEurope) August 30, 2016

As well as the Japanese announcement (which proves it's going to be something interesting):
9月1日(木)23時よりNintendo 3DS Directを放送します。年末までに発売を予定しているニンテンドー3DSソフトの情報を中心に、任天堂広報室の森本が直接お届けします。#NintendoDirectJP https://t.co/LkdXvosniP

— 任天堂株式会社 (@Nintendo) August 30, 2016
So yeah, what do you think? Are you excited for the new Nintendo Direct? And if so, what games do you expect to see in it?