Nintendo announces Mario & Luigi Dream Team 3DS XL!

Like Mario & Luigi Dream Team Brothers?  Want a brand new 3DS in the same design?  Well it seems like you may well be in luck, since Nintendo of Japan have announced a 3DS XL design based on this Mario & Luigi game!  Here's a picture of the system.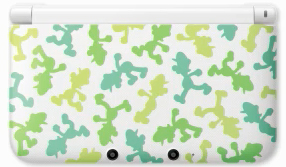 There's obviously no word on it being released outside of Japan yet, but I wouldn't be particularly surprised if it was released in other regions at some point in the foreseeable future.  Perhaps alongside Mario and Luigi Dream Team Bros this summer?
Would you be interested in buying a Mario & Luigi Dream Team themed 3DS XL?