Nintendo Announces Link Between Worlds Drawing Contest!

Like The Legend of Zelda A Link Between Worlds and want another chance to draw one of your favourite characters?  Like having Eiji Aonuma himself acknowledge your talents and the idea of having a nice gold star attached to your name in future?  Well if so, it seems like you're in luck, since a drawing contest based on the game has just been announced on Miiverse earlier today!
Keep reading to see the original post with the rules of the competition and stuff…
Hi, Art Academy SketchPad users! This is Eiji Aonuma, the Producer of the Legend of Zelda: A Link Between Worlds. I was so impressed by the Luigi Exhibition that I came here to ask you all to post drawings based on the Legend of Zelda series!

For this event, the theme is to draw your favorite characters from the Legend of Zelda: A Link Between Worlds!

Express your creativity by setting characters from the game in your original situations.

Guidelines:

Pictures must be drawn using Art Academy: SketchPad which is available for purchase in the eShop.
Pictures must feature at least one character from the Legend of Zelda: A Link Between Worlds.
Entries are limited to one original work per person.
Comment on this post to submit your entry.
Pictures will be chosen based on a rating system that considers skills, artistic expression and creativity.
The artists whose entries receive the highest rating will be chosen by Nintendo. We may share your drawings outside Miiverse.

Remember, this is a global event, so please avoid using writing in your work.

The event will end on Feb. 16, 2014 or after there are over 1000 comments, whichever comes first. Works that stood out to us will be recognized under the categories of Gold Star, Silver Star, Bronze Star, Aonuma's Favorites, and Art Academy Favorites in this community. Depending on what drawings are submitted, we may add more categories!

Regardless of if you own Art Academy: SketchPad or not, I am also looking forward to seeing your Yeah!s, comments and the names of artists you would like to compliment.

If you need character reference, a link to our Japanese official site is below. This event is not only about drawing skill but also creativity, so don't be shy and have fun!

Note: If you submit a drawing as a comment to this post, you grant to Nintendo the royalty-free right to publish your drawings online and offline.
So those are the rules apparently.  Nothing too difficult to adhere too (have to use Art Academy Sketchpad and have to feature at least one character from the game), and the fact you get official confirmation from Aonuma himself that he likes your work is just awesome.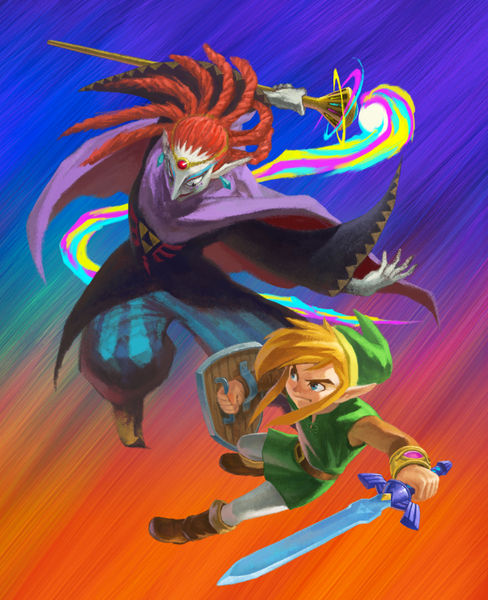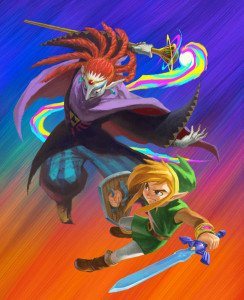 It also makes me wonder how far the 'at least one character from A Link Between Worlds' rule can be pushed here.  Can you submit a fake Smash Bros 4 character select screen with say, Hilda or Yuga or Ravio as a playable character?  A picture of Ravio meeting Nabbit in New Super Mario Bros?  A picture of a gallery or area with a 2D drawing of a character from A Link Between Worlds in it?
And how about Link himself?  Could you submit a picture based on Majora's Mask, Wind Waker, Twilight Princess or Skyward Sword and say that Link himself represents A Link Between Worlds?
But hey, that's just my rambling about rules and stuff.  You Zelda artists out there should definitely go and try out this contest!
Source: