Nintendo 3DS Daily Reader Questions; How to beat Mario 3D Land World 2?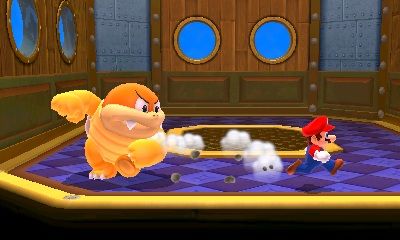 It's that time again!  Yes, Nintendo 3DS Daily has got another e-mail from someone wanting to know how to beat a certain 3DS game, so I thought I'd answer their question in the form of an article.  Here's the original message and what it said:
Please  help!  We  have  the  NEW  mario  nintendo 3DS,  and  i  swear  the  world  2,  the  end  of  that  world  is  driving  me  nuts!  I  thought  for  sure  if  i  got  all  3  gold  stars,  then  that  would  allow  me  to  get  to  world  3,  but  ah  last  it  hasn't!  The  game  is  called  super  Mario  3D  land.  But  i  can't  get  finished  with  world  2. What  else  do  i  have  to  do  to  finish  that  world?
The answer here is simple.  You don't have to get all the Star Coins to beat each world.  No, what you have to do is play through all the levels in that world and beat them.  This includes the final world level and boss, which is what unlocks the next world in the game.
So to beat Super Mario 3D Land's second world, all you have to do is complete the airship level in world 2 by reaching Boom Boom and defeating him in a boss battle (then getting to the flag as normal). Here's a video showing how to do this:
That's all you need to do.  Ignore the Star Coins, they're not relevant until you've beaten Bowser in world 8 and are trying to play through the special worlds.
Hopefully that answers your question and you can now progress with Super Mario 3D Land.