New Super Smash Bros Character being revealed Tomorrow?
Yeah, take this with at least a grain of salt given that it's a rumour related to Super Smash Bros 4, but apparently, a magazine given out at the World Hobby Fair (an event which is ending tomorrow and has is being held in Japan) indicates a new character is going to be revealed for the game.  Here's a picture of the magazine in question: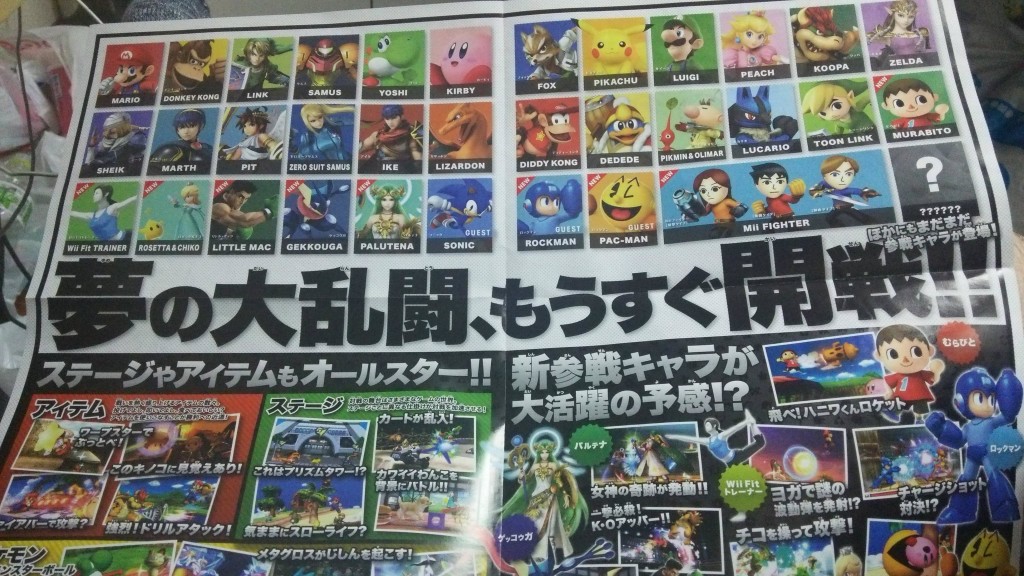 There's apparently something there asking about a newcomer, one who isn't listed on the page.  And given that Nintendo is apparently present at this event, the chances that they'll show something off at it are pretty good.
So yeah.  We could be seeing a new Super Smash Bros 4 character revealed tomorrow.  Hopefully someone decent like King K Rool.
Source:
http://mynintendonews.com/2014/06/28/new-smash-bros-character-to-be-revealed-tomorrow/