New Pokemon X and Y Scans from Coro Coro Magazine!

The next issue has apparently been leaked in advance of its typical release date, and people have found out what the new Pokemon announcements are.  Here are the pages with said information: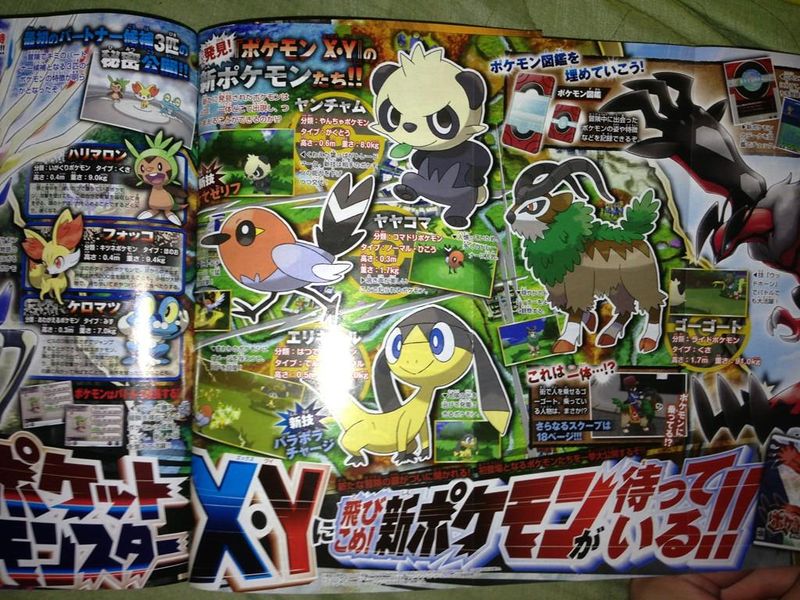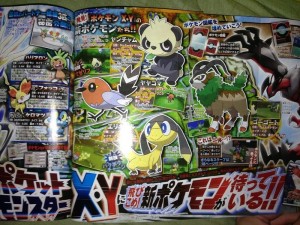 First of all, this one.  Seems like it shows some new Pokemon, albeit basic ones that'll likely be found quite early in the game.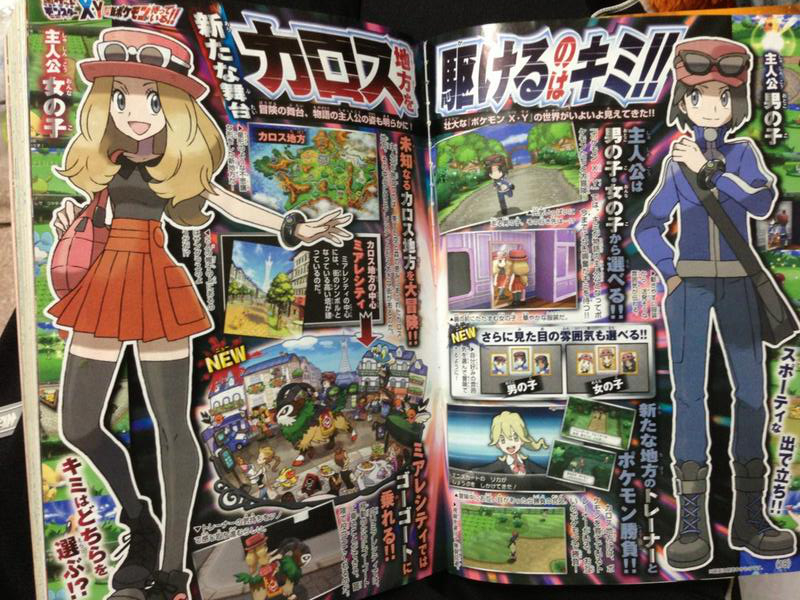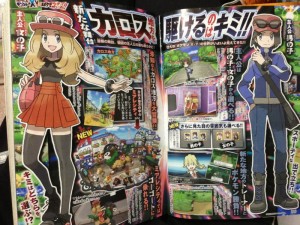 The other page is a bit more interesting though.  Shows both the main characters in detail, as well as a picture of the region the game takes place in.  This region is supposedly called Karosu (カロス地方) and it has a major city called Miare City (ミアレシティ) in the centre of it.  It's supposedly based on France, and one of the new Pokemon shown on the other page can apparently be ridden in said city (riding Pokemon now?)
There's also the box art to the games, which can be seen on the front cover of the magazine.  Here it is: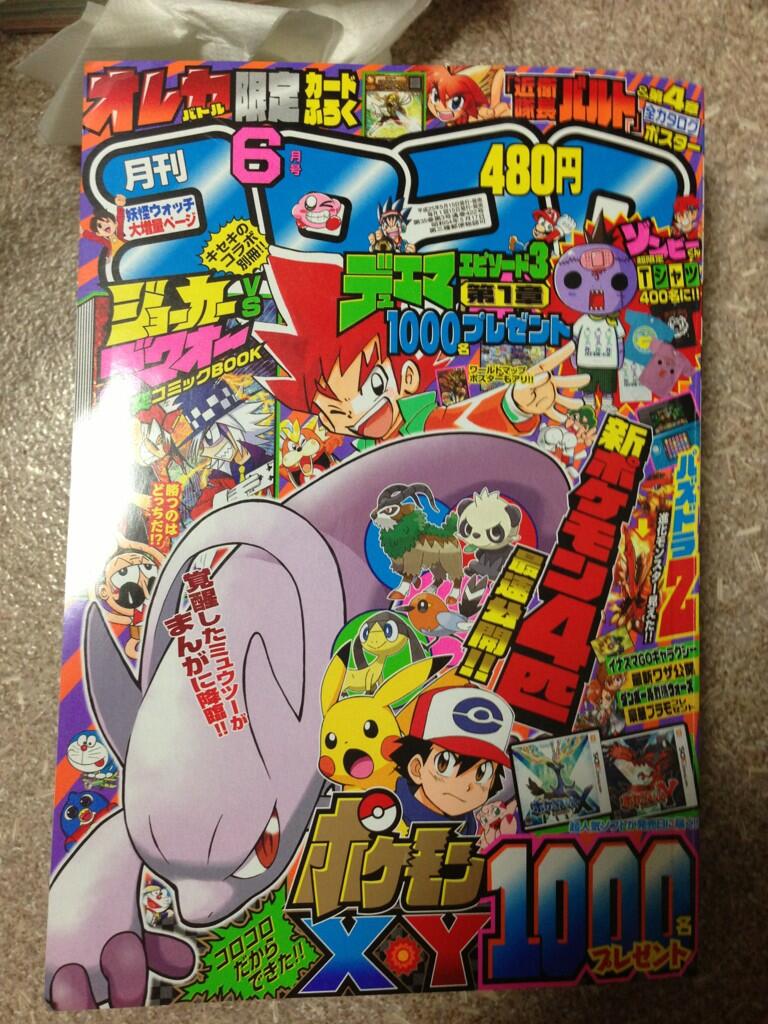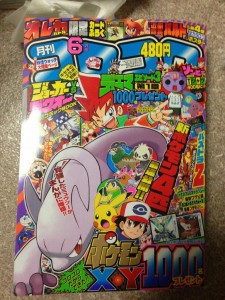 Can't see properly?  Have a close up showing the box art: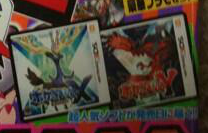 As you can see, they feature their respective legendaries on the front with giant X and Y letters in the background, and show that the games are compatible with Nintendo Network.  So there's your (likely by now unnecessary) proof that the 6th gen Pokemon games have online multiplayer.
And there you have it, all the relevant Pokemon X and Y info from the next Coro Coro Magazine issue.  Do you think the region sounds interesting?  Are the Pokemon cool?  The box art decent?  Post your thoughts below or at Nintendo 3DS Community today!
Source:
http://bulbanews.bulbagarden.net/wiki/June_2013_CoroCoro_leaks