New Dragon Quest Game to be Revealed on July 28th
That's according to Japanese gaming magazine V-Jump anyway, who state that the announcement will be live streamed online.  Here's a picture of the magazine page announcing it, for those who happen to read Japanese: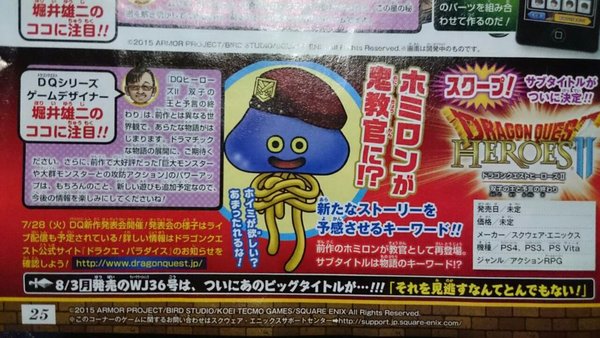 So what do we think?
Well, we would like to say that there's no evidence this is going to be a brand new main series installment. Okay, the live stream thing might suggest that, but then again… didn't quite a few less notable Dragon Quest games and spinoffs get Nintendo Direct showcases and what not?  For all we know this could be some sort of obscure spinoff that hardly anyone ends up paying attention to.
But hey, we'll just have to wait and see about that.  Perhaps it really is a new main series RPG, and the hype's so massive it brings Japan as a whole to a standstill.
What kind of game do you think Square Enix will be announcing on July 28th?
Source: