Monster Hunter Nintendo Direct Coming October 27th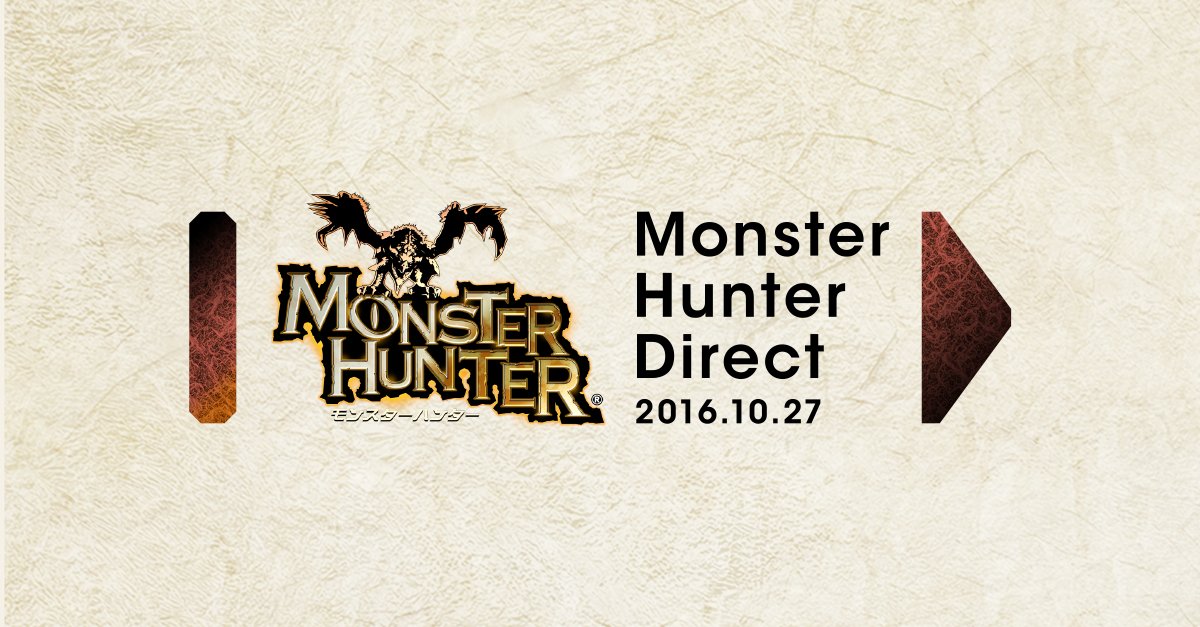 Yes, you heard that right. We've got another Nintendo Direct lined up for October 27th at 20:00 JST (12PM BST). This Direct is about the Monster Hunter series, and has been confirmed by this post on Nintendo's Twitter account:
2016年10月27日(木)20時よりモンスターハンターシリーズに関する情報を、カプコンの辻本さんからインターネットをご覧のみなさんに直接お届けします。#NintendoDirectJP https://t.co/ChUHY5FAuX

— 任天堂株式会社 (@Nintendo) October 24, 2016
However, keep in mind one thing.
This Nintendo Direct is not about the Nintendo Switch. Really, they won't be announcing any Monster Hunter games for the Switch or for mobile phones during the video. That guy on Reddit who bet on 'a Monster Hunter game being a launch title' isn't getting his answer this time around.
Instead, it's likely for a new game on 3DS. Or perhaps it an update for an existing one that's already out. Yeah, it could be for a Wii U title as well, but that doesn't really make much sense given how poorly the console is selling in general.
But still, what do you think? Are you excited for the announcement? And if so, what kind of Monster Hunter news will come of it?