Miitopia Getting Nintendo Direct on November 5th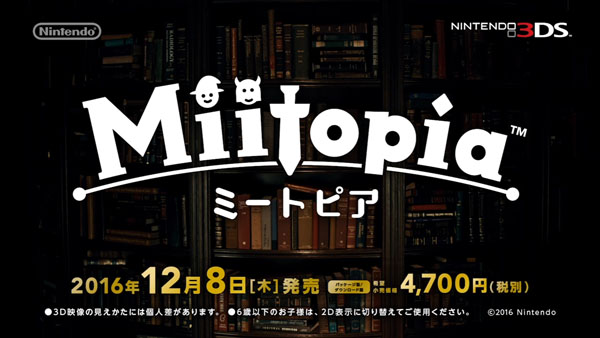 Well, this is a pretty short time between Directs! First we get an Animal Crossing one today, and now it turns out a dedicated Miitopia one is coming on November 5th!
When's the last time you saw two Nintendo Directs in a week?
Either way, the Direct is Japan only and will be streamed at 8pm JST. Here's a trailer for the Direct:
https://www.youtube.com/watch?v=nQSDjBbS2yc
Yeah, they've got teaser videos for Nintendo Directs now. It's pretty crazy when you think about it!
But hey, what do you think? Are you surprised we're getting another Direct so soon?