Mario & Luigi Paper Jam; Papercraft Templates Released!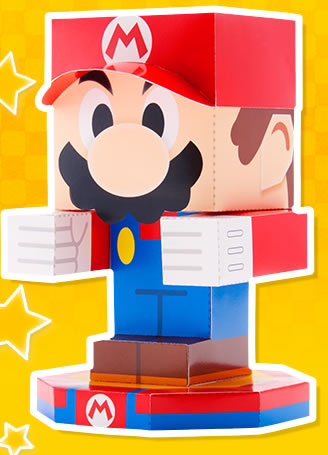 A short while back, UK gaming shops like GAME announced that anyone pre ordering Mario & Luigi Paper Jam for the 3DS would get free papercraft templates based on various characters in the game.  But while these stores are happy advertising the ability to make your own papercraft versions of Mario, Luigi and a Goomba, it seems Nintendo of Japan has… other ideas in mind.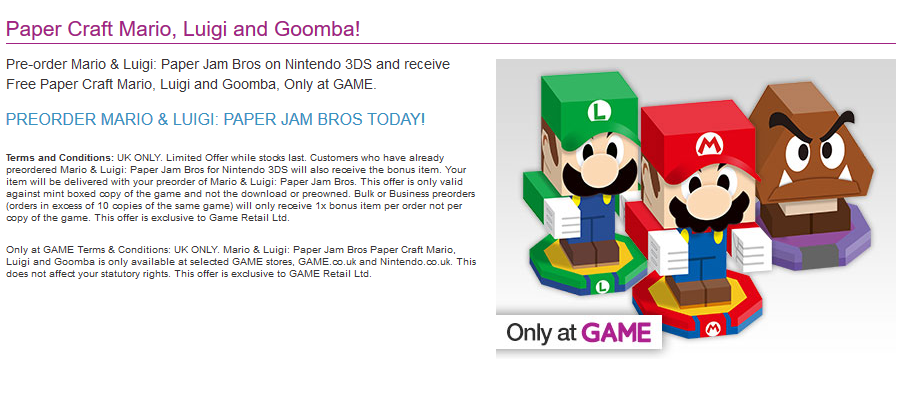 Above: Only from GAME! Oh no, actually…
Why?  Because you can download the same papercrafts for free, right there on their website!  Here's the link:
http://www.nintendo.co.jp/nintendo_news/151125/mario_luigi/index.html
Pretty awkward for Nintendo of Europe, isn't it? I mean, you've got these 'exclusive' gifts given away with your pre-orders… then your Japanese branch decides to just give 'em away for free on the internet.  Guess the left hand doesn't know what the right hand is doing…
Either way, it's all good for us!  Just forget the pre-order, download the free templates and buy the game as normal when it comes out!