Mario & Luigi Paper Jam Coming December 3rd!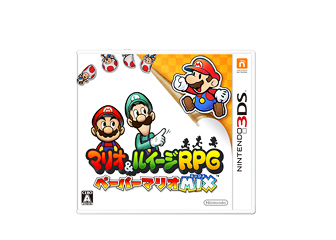 The long awaited next game in the Mario & Luigi series finally has a release date! Yes, Mario & Luigi Paper Jam is being released in Japan on December 3rd, with other regions to receive official release dates in the future.  It will be known as Mario & Luigi Paper Mario Mix in said region.
But what's interesting is that the release date isn't the only intriguing new piece of information that's been announced today.  Oh no, it also turns out this game will have Amiibo functionality in some form, with the Amiibos for Mario, Luigi, Peach, Yoshi, Toad, Bowser, Dr Mario, 8-Bit Mario and Yarn Yoshi unlocking special support cards that will aid the bros in battle!
Finally, we have the box art for the game.  It's only a small picture, and it is the box art for the Japanese region only, but it's pretty good to have regardless: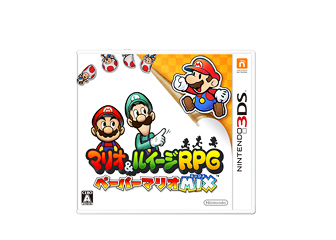 Above: Luigi looks disturbed by Paper Mario.
So that's the latest round of news for Mario & Luigi Paper Jam.  Do you like the idea of December 3rd 2015 being the release date, or Amiibos unlocking support functionality in battle?  And what do you think about the box art for the game's Japanese release?
Source:
Mario & Luigi Paper Jam Amiibo Page – Nintendo Website (Japanese)