Mario & Luigi Dream Team 3DS Bundle coming December 2nd?

Well, it's apparently been spotted in a Walmart backroom ready to go on sale, so I guess there's pretty good evidence this is going to be the case.  It's  a silver Luigi edition 3DS XL with Mario & Luigi Dream Team already installed on the system as a digital game.
Want to see a picture of what it looks like?  Hear my general thoughts on it?  Keep reading the full article after the break!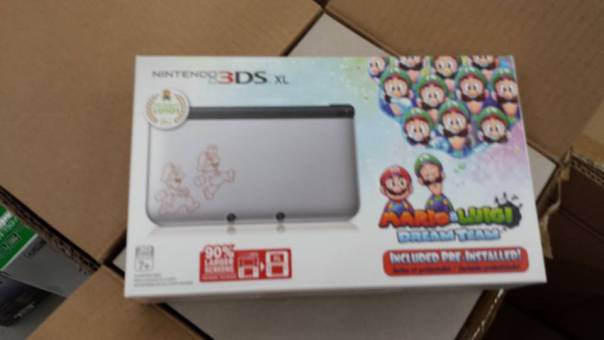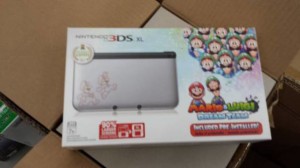 That's what it looks like.  So it's a pretty nice console design.  And it should now be obvious to everyone that Mario & Luigi Dream Team is one of the games on the system, so getting that game included is a nice freebie.
But hey, I guess it depends on what you want. Don't own a 3DS and want a decent game to go with it? This bundle seems a pretty good one to start with.  Otherwise, don't bother with any bundles, it's not worth paying a ton of money for a new system if you already own the darn thing with merely a slightly different design as the only difference.
Source:
http://mynintendonews.com/2013/11/18/silver-luigi-edition-with-mario-luigi-dream-team-nintendo-3ds-xl-spotted-at-walmart