Mario Kart 7 Has Been Hacked with Custom Tracks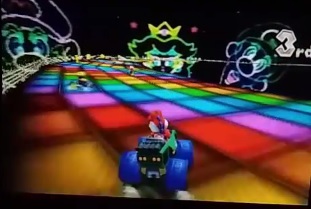 Need a reason to return to Mario Kart 7 after the eighth game outclassed it in every way?  Well, it seems like you might now have one, since custom GPs and track content has now been hacked into the game, by the good folks at the DSHack.org community.
Here's a video showing it in action, complete with footage of such tracks as Mario Kart 64's Rainbow Road!
Either way, you can find links to download this and install it on your 3DS in the video description.  Looks like Mario Kart 7 could be getting a whole new lease of life when this is all done, couldn't it?