Mario & Luigi Dream Team; Fantastic New Screenshots!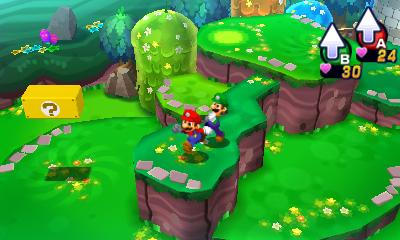 Liked the official art we posted yesterday?  Well that's not all for Mario & Luigi Dream Team related media here at Nintendo 3DS Daily!  Nope, we've also got some great new screenshots of the game too!  Enjoy…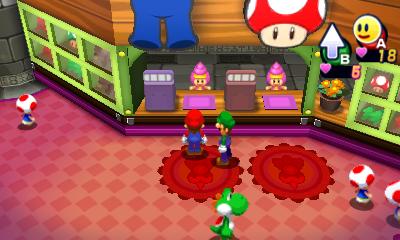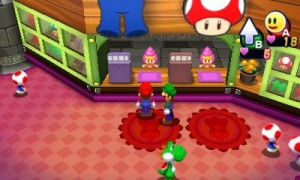 Well, look who's in Mario & Luigi Dream Team!  Yep, there's Yoshi there!  Will he play a major role in this title, with him having been absent since Partners in Time?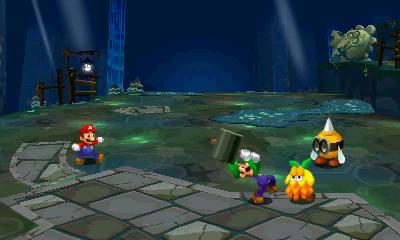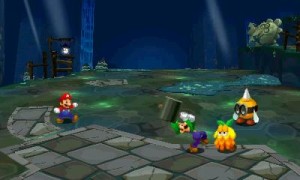 Next up, Mario & Luigi fight some strange monsters in a creepy cavern like area.  Very atmospheric I do say, and I like how first strikes seem to have returned.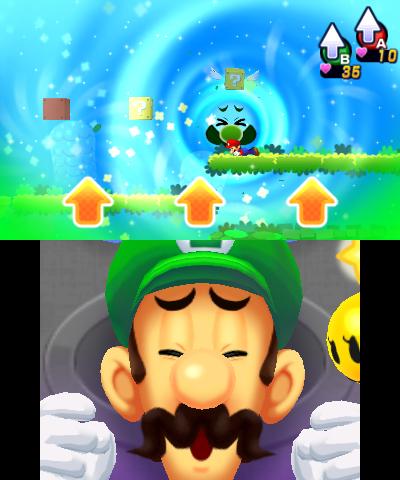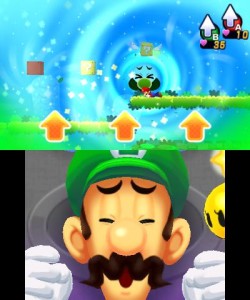 Making Luigi sneeze in real life to affect his dreams.  Just another example of the interplay between the dream world and reality in this title.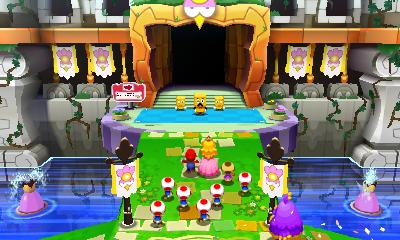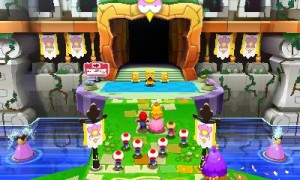 Mario, Peach and the Toads reach the castle and meet Broque Monsieur.  Oh hey, is that Toadsworth?  Nice to see him returning, he's been absent from the Mario franchise as a whole since the last Mario and Luigi game…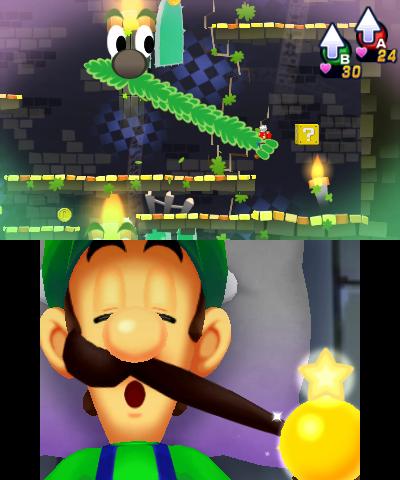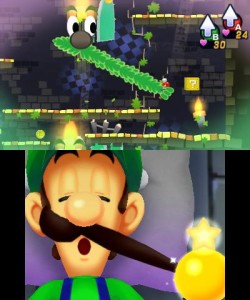 More interacting with Luigi in the real world to affect his dreams, this time pulling his moustache.
Mario uses the power of many Luigis to smash down on enemies in battle in these pictures.  However, did you notice something else?
Yep, badges return. Unfortunately, they're the same limited type as found in Bowser's Inside Story rather than the more interesting kind used in Paper Mario and the first two Mario and Luigi titles.  Perhaps Nintendo should take less inspiration from Bowser's Inside Story here…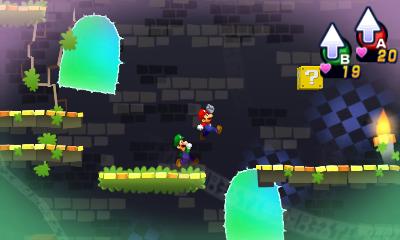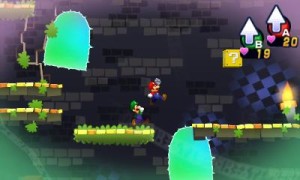 Mario and Luigi exploring the dream world.  Certainly looks wacky, doesn't it?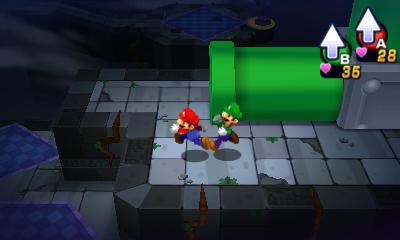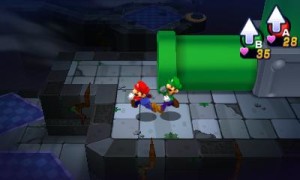 And here's Mario and Luigi in a creepy basement/sewer type location.  As you can see, it seems like we'll be switching between actions on the A and B button like in the past games….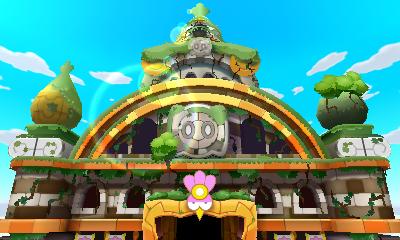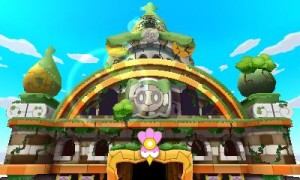 Some sort of building I have no idea about.  Yay?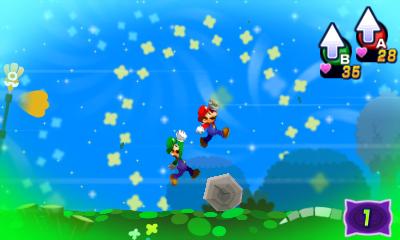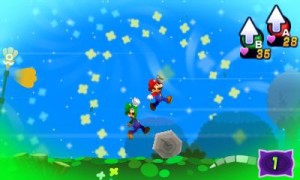 Mario and Luigi in a field in Luigi's dream world.  God, makes me wish we had a 2D platformer that looked like this, it's far better than the bland New Super Mario Bros graphics style used in the actual ones…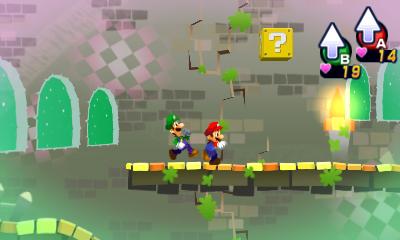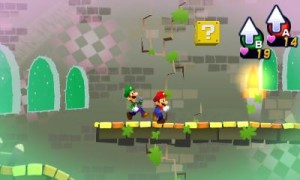 More of the dream world tower.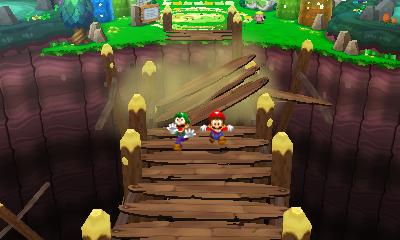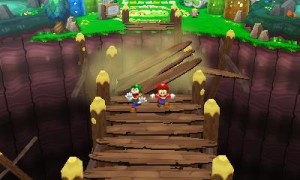 Mario and Luigi charge across a collapse bridge in a mad dash for their lives!  I so love their facial expressions here, especially Luigi's look of 'we're gonna die!'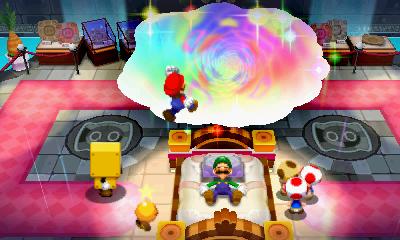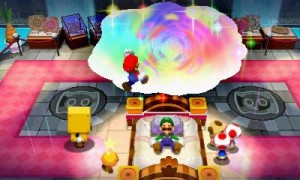 Mario leaps into Luigi's dreams to save the world.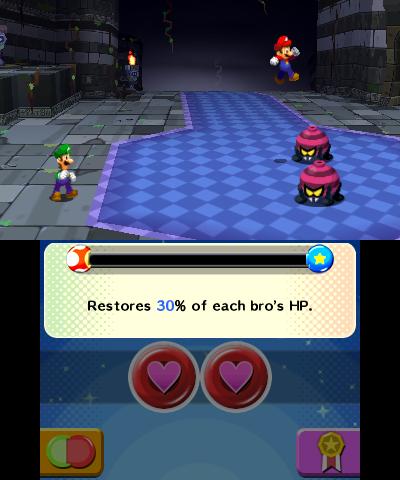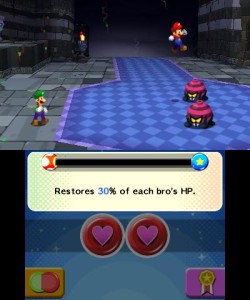 Fighting more enemies in this weird castle like area.  I do have to say, the enemy designs in this game look plain bizarre…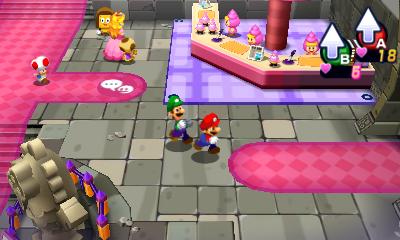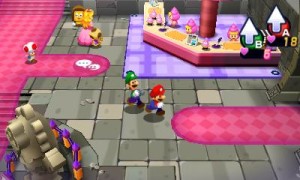 Mario and Luigi in the hub area in the real world.  Guess that's a shop to buy items and badges from over there.
More battling and dream world.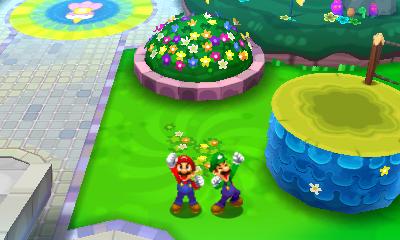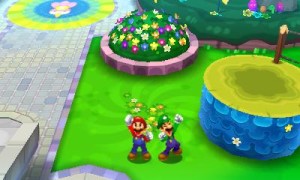 Mario and Luigi in a field/courtyard style area.  Again, I absolutely love the graphics style of this game, it makes everything look so vibrant and full of life compared to New Super Mario Bros or Mario 3D Land.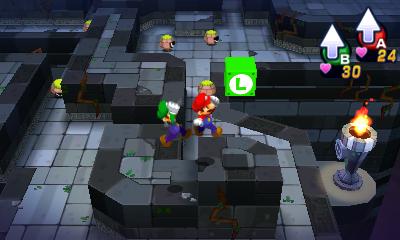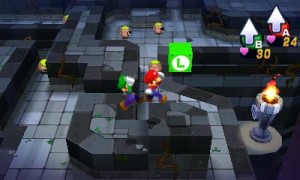 Them in a castle like area.  Seems those Mario/Luigi only blocks from the past games make a reappearance.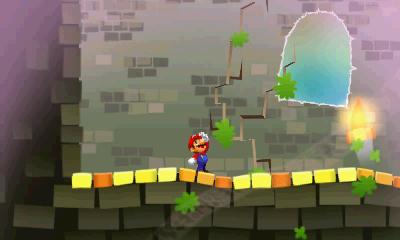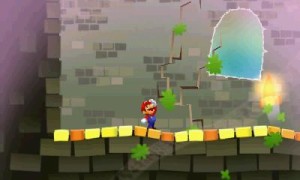 More dream world tower.  Someone at Nintendo really likes this location.
Mario and Luigi exploring the kingdom in traditional Mario and Luigi style.  Again, I absolutely adore the style here, especially all the different colours and decorations used.  Also, is that a long question mark block from Mario 3D Land?  And a Hoo Hoo Mountain inhabitant from Mario and Luigi Superstar Saga?  Sure looks it…
More dream world and battle system.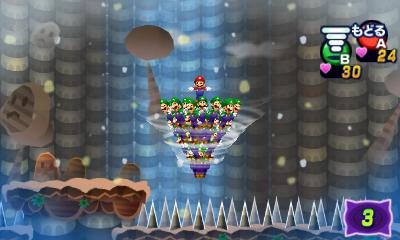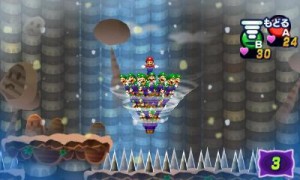 Mario crosses a pit of death with a whole horde of dream Luigis as his helpers.  As shown before, it seems like you learn different abilities that you can set to the A/B button in this game, like in previous titles.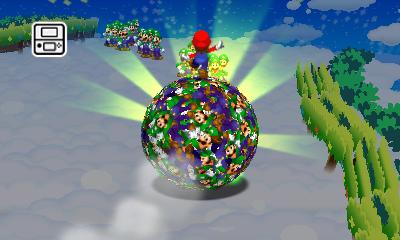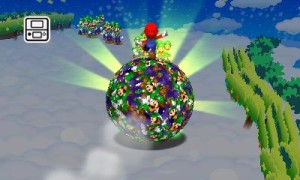 Mario bowls over things on a ball made of Luigi clones.  Unfortunately, it seems to use gyro controls (see the 3DS icon at the top left).  Why Nintendo, why?
More screenshots of the game.  Not much of interest to say here.
And so there we have it, some more fantastic screenshots of Mario & Luigi Dream Team.  The game certainly is looking impressive, isn't it?  It's making me want it already…
What do you think of these new screens of the game?