Luigi's Mansion Dark Moon; Hunter Multiplayer Mode Revealed!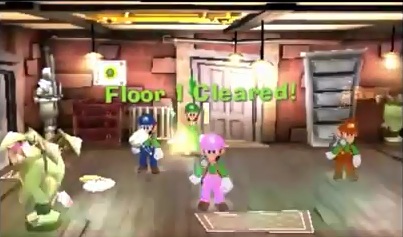 Remember yesterday where we said that the multiplayer was going to be revealed by Game Explain along with a trailer?  Well that's finally come true, and hence we now know what the multiplayer in Luigi's Mansion Dark Moon will be like.  Here's the trailer for it:
And what is this multiplayer mode?  Well, it's not technically single player with co-op, but it's actually a mode of co-op multiplayer where you get to team up with players around the world and clear out a giant haunted house filled with ghosts!  Talk about something I didn't expect in a million years!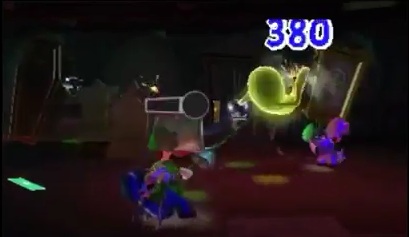 Above: Four player ghost hunting.  That's certainly an interesting idea.
Here's how the trailer describes it:
Multiplayer; Hunter Mode

Team up with players worldwide…

to clear the ScareScraper!
So what do you think of Luigi's Mansion Dark Moon's multiplayer mode?  Because in my honest opinion, this has got to be one of the best features I've seen in a while, and something I never expected would happen in Luigi's Mansion Dark Moon.