Luigi's Mansion Dark Moon; Even More Artwork!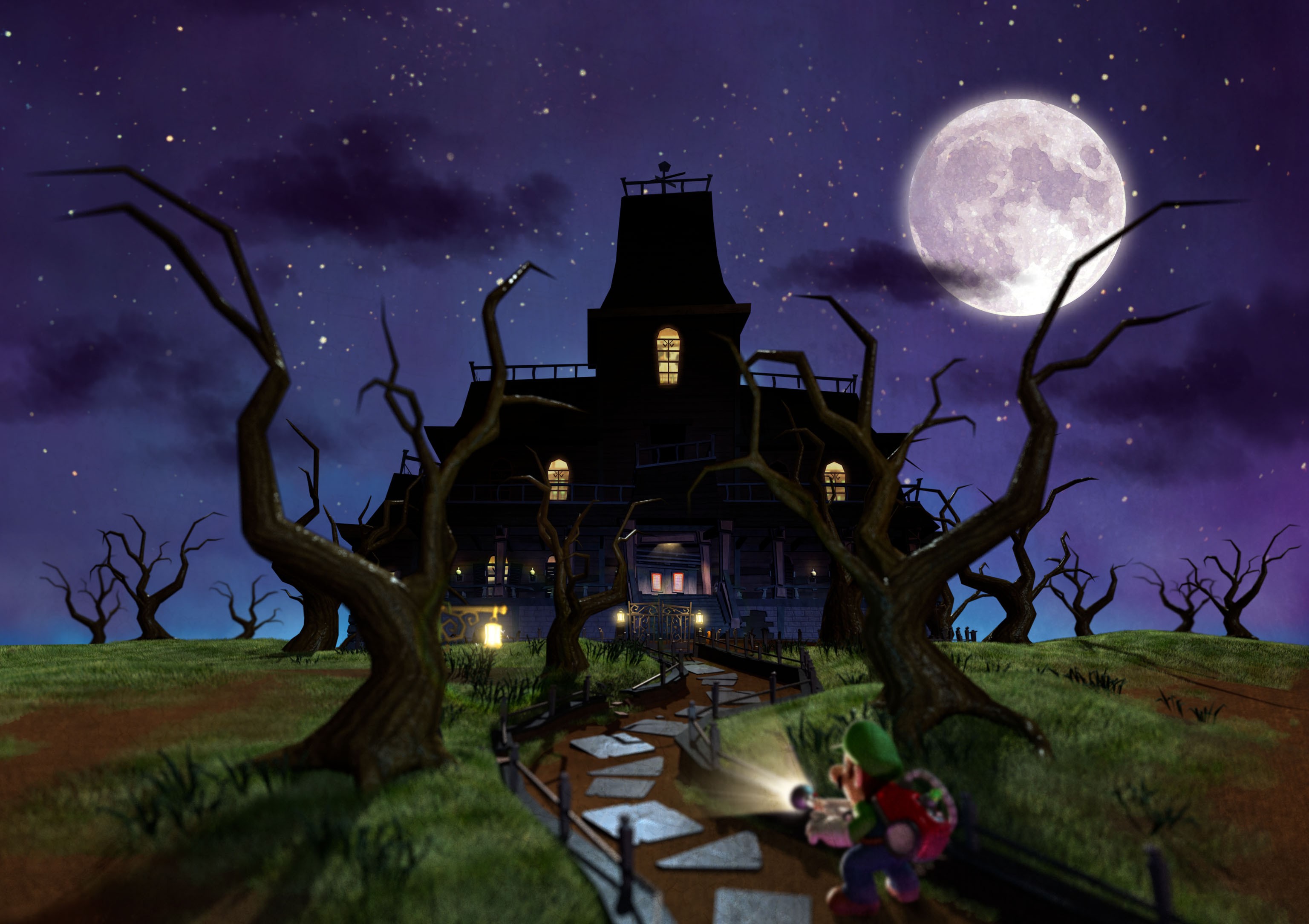 Yeah, there's even more artwork of the game, and much of this is in an interesting sihouette style that looks like it'd work perfectly on an official Luigi's Mansion themed range of T-shirts!  Here's the latest Luigi's Mansion Dark Moon artwork!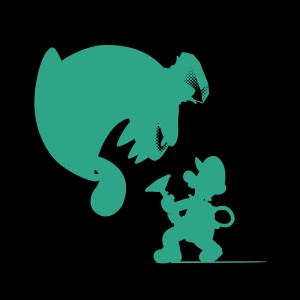 And here's some artwork showing a creepy haunted mansion from the game.    Very different looking from the one from the original Gamecube title, but still fantastic regardless.  Here's hoping all the game's mansions have artwork of them released in this style.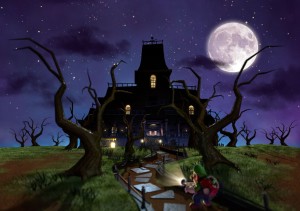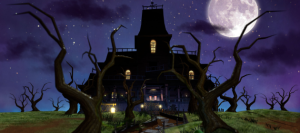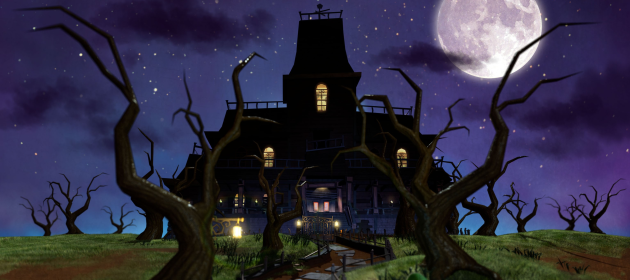 This art is absolutely fantastic.  Love the ghost struggling to escape the band of four Luigi clones trying to suck it into their Poltergusts…
Finally, Luigi running away from a whole bunch of shadowy ghosts!  This has got to be one of the coolest pieces of concept art ever released for a Mario game, and the exact kind of design someone really needs to print in poster or clothing form:
And that's it for the latest round of Luigi's Mansion Dark Moon official art.  Maybe I'll make a video showing these pieces soon as well, after all, my previous Luigi's Mansion Dark Moon artwork and screenshot slideshow videos have been pretty popular…