Well, it seems there's been even more artwork of Luigi's Mansion Dark Moon released recently, so here it is for good measure.  Some is pretty interesting like the art of a Toad ghost in the library and Luigi cautiously using the Poltergust, the others are just minor pieces like the window from the Luigi vs King Boo art that was released about a year or two ago.  Here's the new artwork: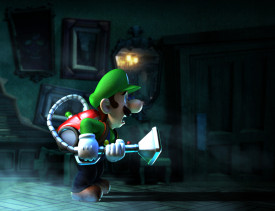 Luigi wanders through a mansion with Poltergust at the ready.  Is he trying to vacuum the door to see if it's fake?  Has he seen a ghost?  Who knows.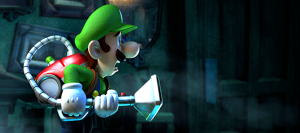 A banner sized picture showing Luigi in the same area.  This could work pretty well for an internet forum signature if anyone was willing to edit it.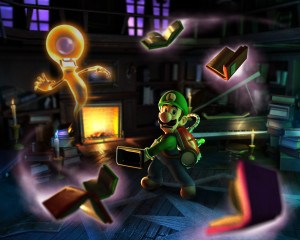 That ghost Toad like boss attacks Luigi in a haunted library.  Probably the best new piece of concept art on the page to be honest.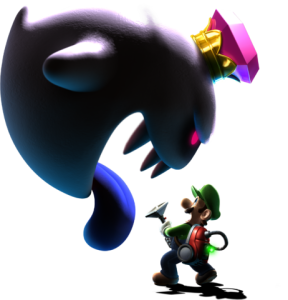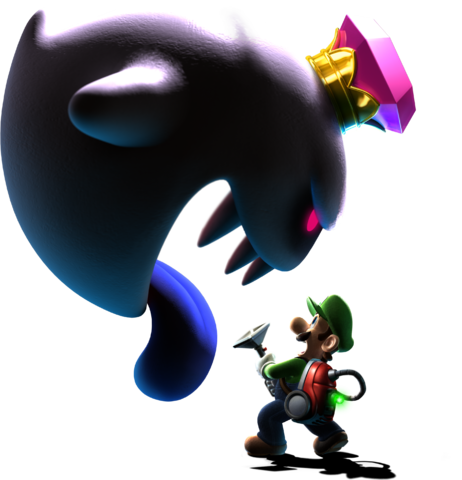 Luigi vs King Boo, minus the window and black background.  Could be useful if you want to use the image for something or superimpose it on one of the pieces of background art.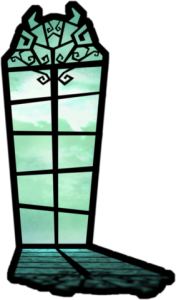 Finally, here's the ominous looking window from that old piece of artwork.  Not sure what anyone could actually use it for or why this was needed as a separate image, but I guess it's a nice enough picture of a window with light streaming in.
And that's it for another round of Luigi's Mansion Dark Moon art.  Is there going to be more in future?  Most definitely yes, Nintendo seems to be releasing this art at a lightning quick pace now that March is approaching.  But that's all for now.