Luigi's Mansion Dark Moon; Another Magazine Scan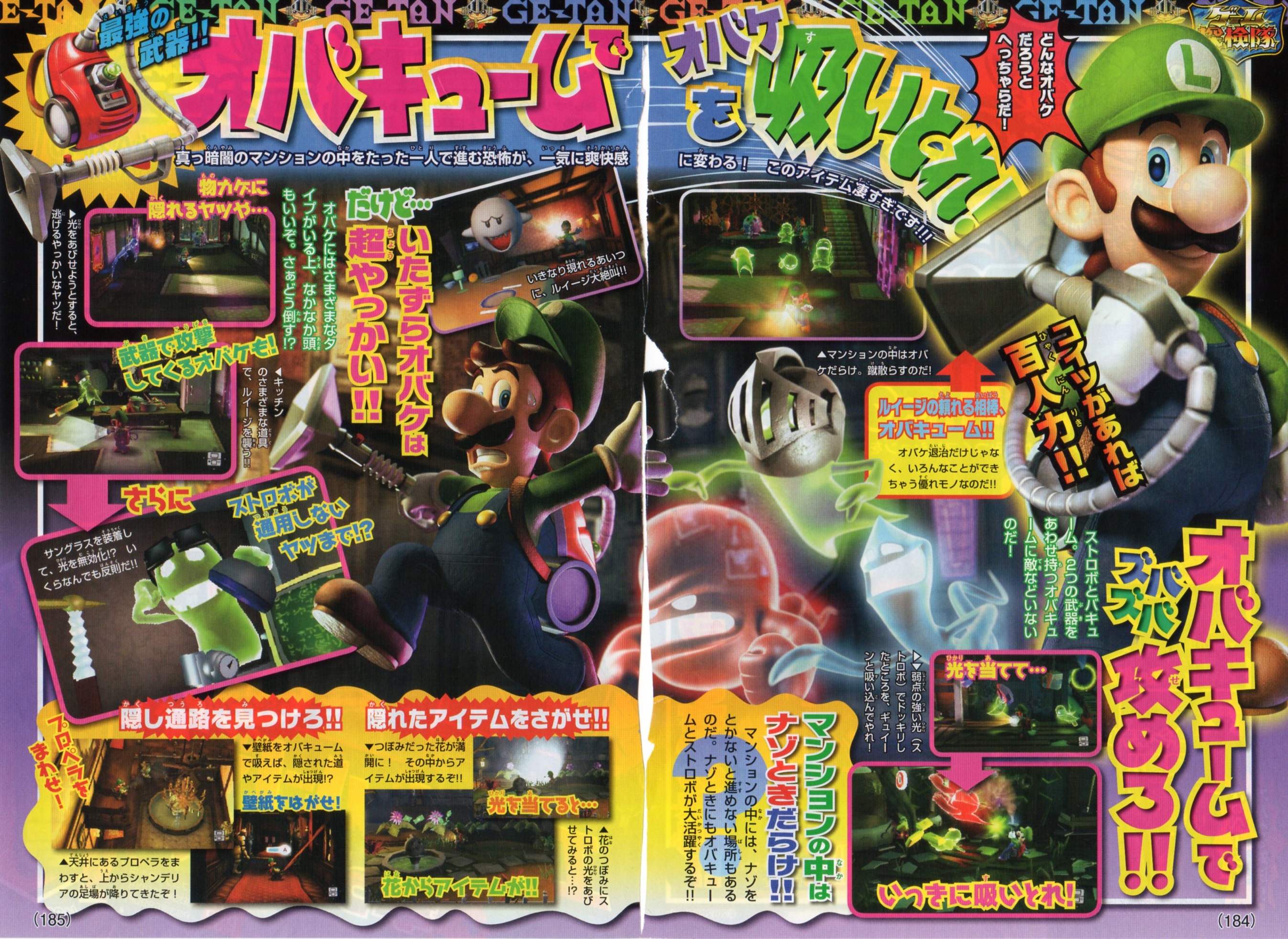 This one shows less of King Boo, but it does show more pictures of the normal portrait ghosts and other elements of the game in general.  Here's the magazine scan in question: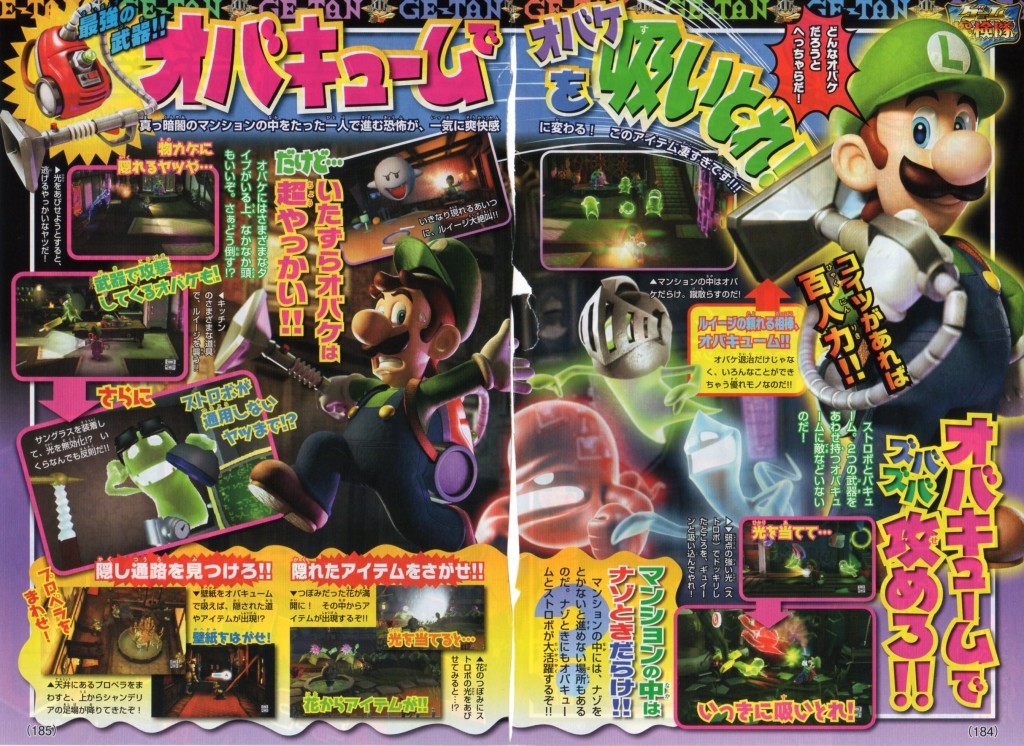 As you can clearly see, there's some new areas shown from all the different mansions here, as well as all kinds of other interesting things made impossible to understand due to the text being in Japanese.
Luigi's Mansion Dark Moon, looking better and better by the day!