It's Done; I've reached Level 100 in Mario & Luigi Dream Team!

Well, it's been a while coming now, but I've finally reached the level cap in the game, getting to the point where no more experience is counted and where no more levels can be gained.  Here are some screenshots showing Mario and Luigi's stats at this point: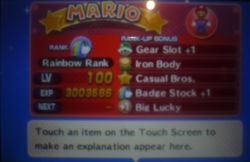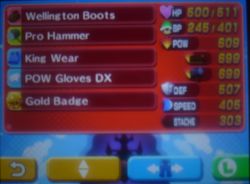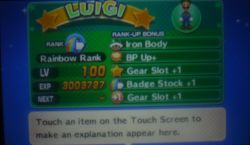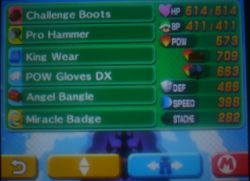 As you can see, I've not exactly maxed out the stats yet (assuming 999 is the point that happens), but I think the stats are decent enough so far.  They can still kill the final boss in one hit…
Here are some other screens showing said stats/levels…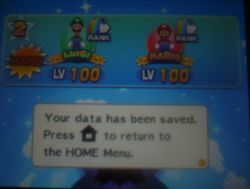 As you can tell, I did all this on Hard Mode.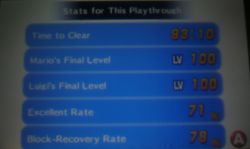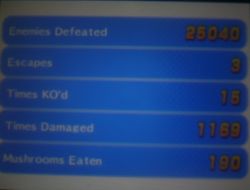 And here's the stats from the ending.  Not great (the Excellent rate could be so much better), but decent enough I guess.  Not sure how many more players are ever going to see 'Mario/Luigi's Final Level: 100' once they beat the game…
Finally, if you want to see the moment Mario and Luigi reached level 100 (for some reason), here's a video:
Well, there you have it. I've finally got to level 100 in Mario & Luigi Dream Team, even if it did take me over 90 hours of game playing time (of which about 70 hours of such was bloody grinding).
Will anyone else be doing this when they get the game?