Is Palutena A New Character in Super Smash Bros 4?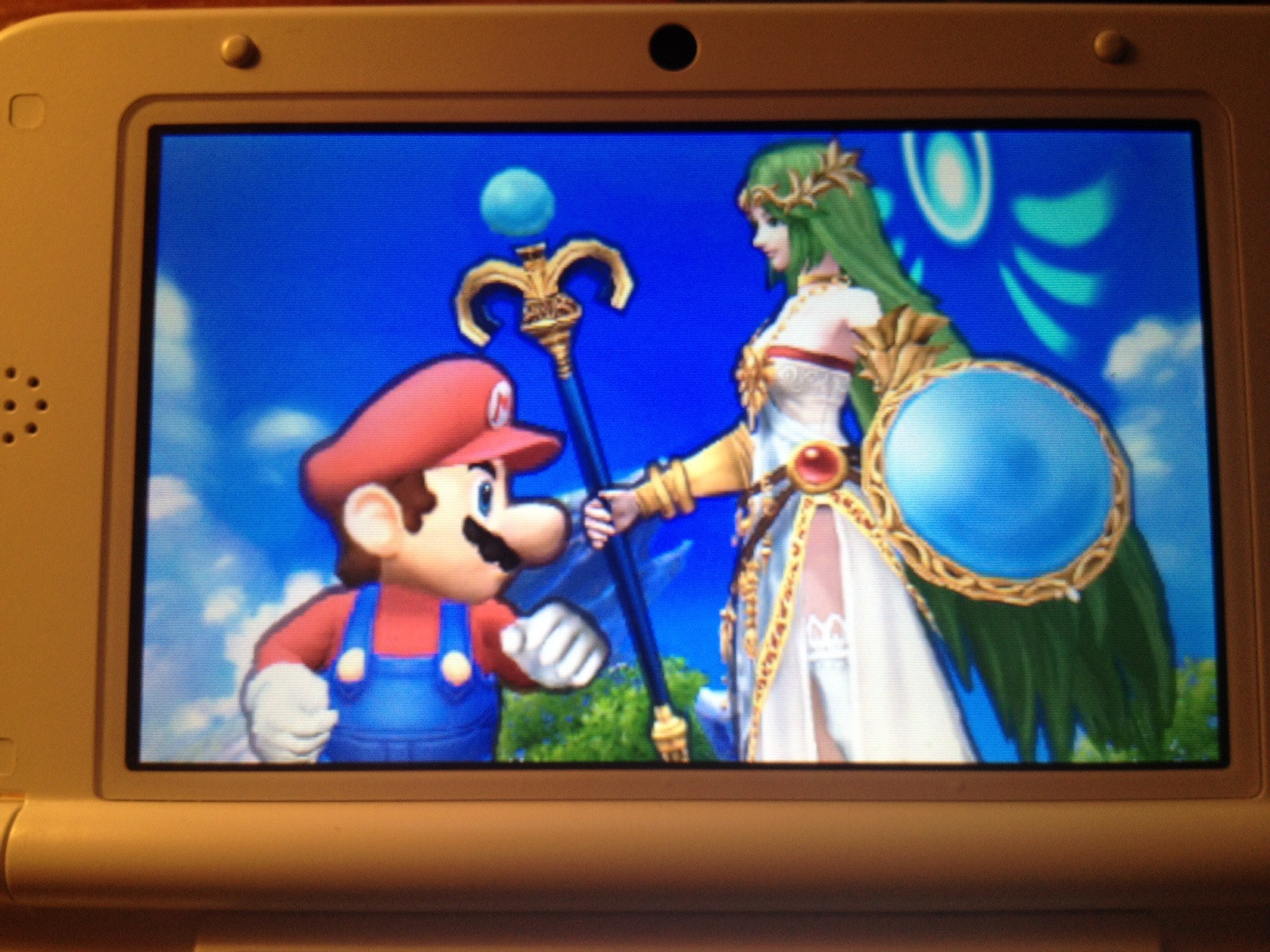 Because supposed 'leaks' showing her as a fighter in the game have surfaced, and actually seem to be quite believable!  Step inside (or look at the thumbnail next to this post) to see them for yourself, and read what I have to say on the matter after the jump.
Here are the pictures:
As you can see, they're rather well done regardless of their authenticity, with Palutena not looking too far from the game's actual style and her character model being completely original rather than something taken from an existing Kid Icarus game.  She also apparently has an edited 'belt' design with such touches as a hidden Mario power star as an 'item', which seems like something a faker might not pay too much attention to.
And with the clipping of her staff being the only real issue people have pointed out to date, there really aren't a lot of obvious signs that this is a complete fake.
However, with that said, let's stil be a bit skeptical here.  It's a supposed leak showing a new character in a popular Nintendo game.  You know, one by the company who guards their secrets to the death and doesn't even let the game media know much about the game until about a month before its release date.  The one who's internal security would probably not let something as significant as this end up being taken out of the building and posted all over the internet.
So while I'm hopeful it might be real, I'm not holding my breath.  It's a good set of pictures in terms of quality, I just don't seem how they possibly could be real when it comes to a game this highly anticipated with its info so well guarded by the company.
What do you think?  Real or fake?  And why?
Source: