Fan Creates Website to Make Nintendo E3 Leaks
Ever got bored waiting for those 'leaks' about what Nintendo is going to show at E3?
Ever thought you yourself could fool people on GameFAQs, Reddit or Twitter by coming up with a bunch of fake games that Nintendo is supposedly going to show at E3?
Well if so, now you can!  Behold the Nintendo E3 Leak Maker:
Just load or reload the page, and you get a nice list of fake E3 game announcements!  For example, I loaded the page just now and this list appeared: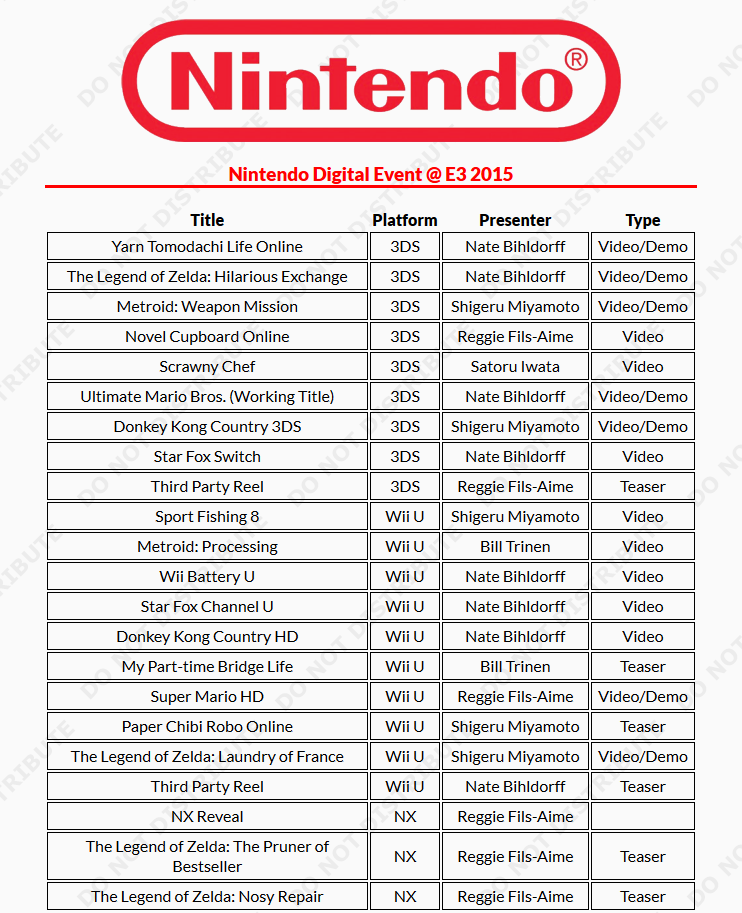 It's pretty cool if I do say so myself.  Especially given how I just happened to get two fairly realistic sounding Donkey Kong Country games from it.  It's almost like the script knew I liked the Donkey Kong Country series and generated the best possible list of leaked games in response!
So yeah.  Just go ahead and view the site, and see what crazy stuff you get!