Darkrai is Coming to Pokken Tournament!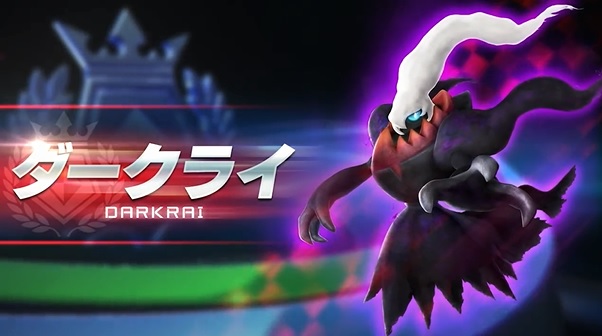 As announced by Bandai Namco today. They've said that the Pitch-Black Pokemon will be heading to the arcade version of Pokken Tournament soon, and have released the following trailer showing it in action:
So that's something. Seems like everyone's favourite nightmare inducing legendary Pokemon will be the first DLC character for Pokken Tournament.
Hopefully it comes to the Wii U version too. I mean sure, it probably will, but it'd be nice to have a bit of confirmation regardless.
And so that's Darkrai, now the first ever DLC fighter in Pokken Tournament. Are you interested in playing as him? Would you buy the character as part of a
DLC pack for the title? Post your thoughts on his inclusion here or at the forums today!