Bravely Second Censors Tomahawk Class to Cowboy Class?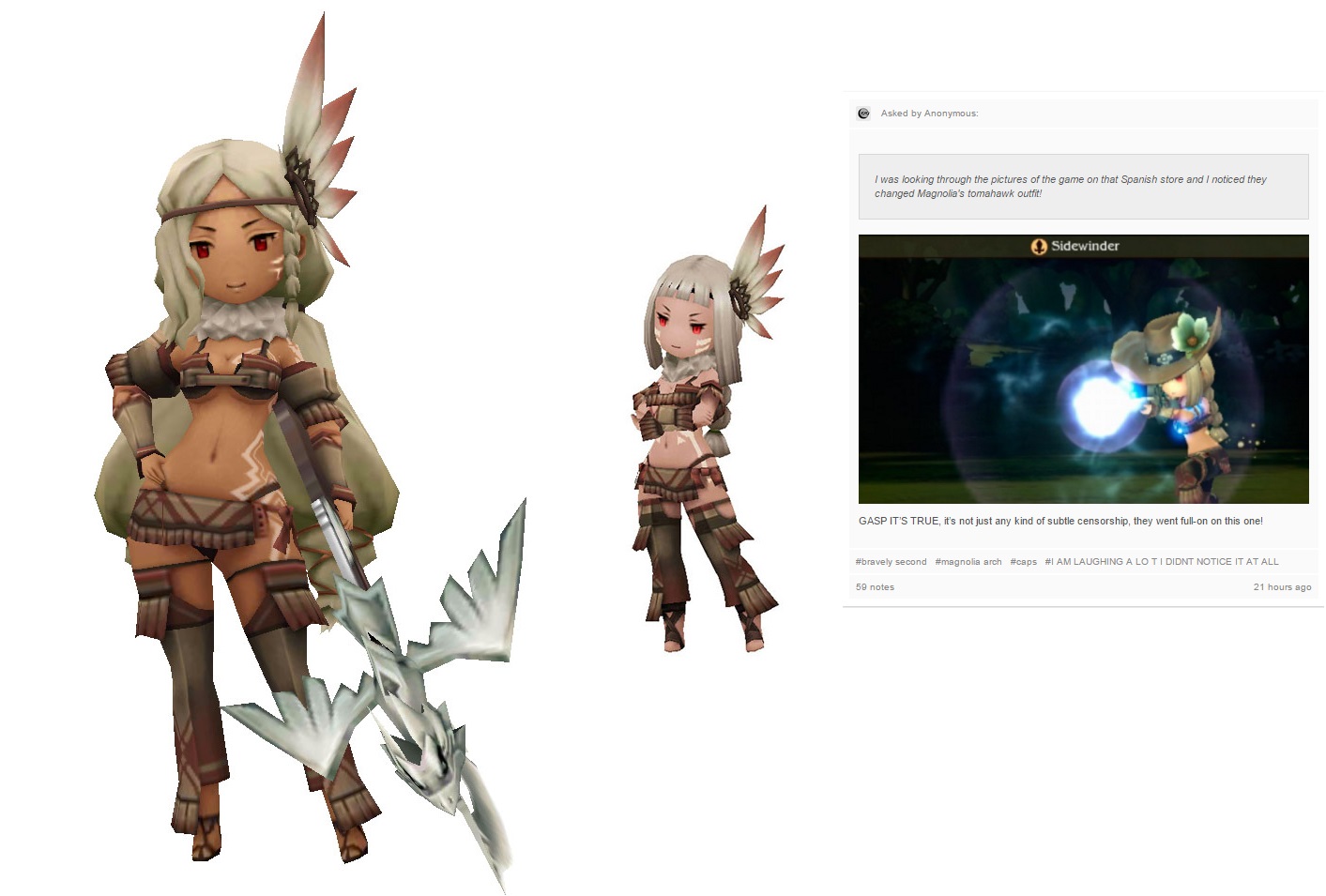 Okay, take this with a grain of salt at the moment, since the only reference for it is an image from a Spanish retailer.  But even so, it looks like Nintendo or Square Enix has swapped out the in game 'Tomahawk' class with a 'cowboy' one, presumably to avoid offending native Americans.  Here are some comparison pictures: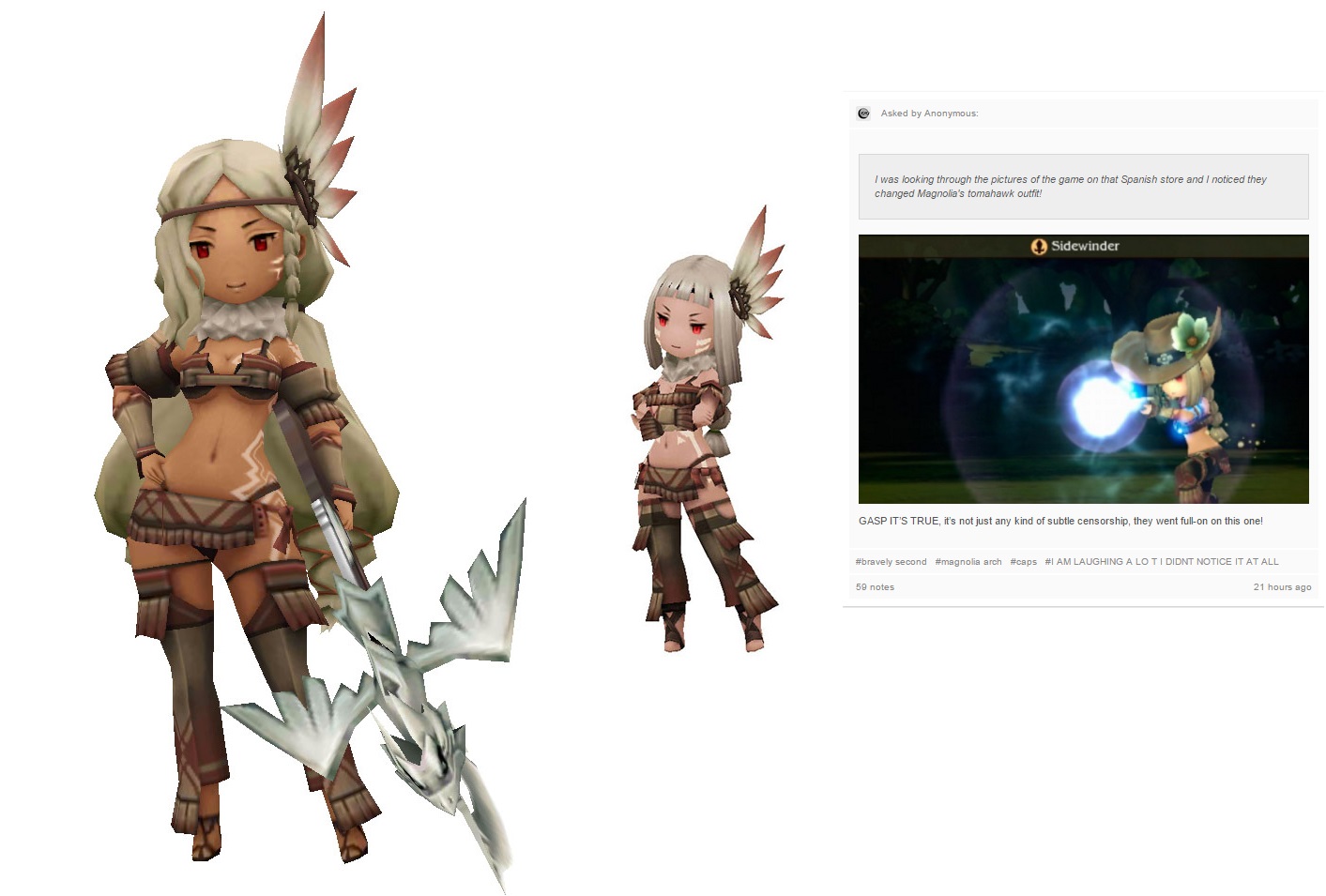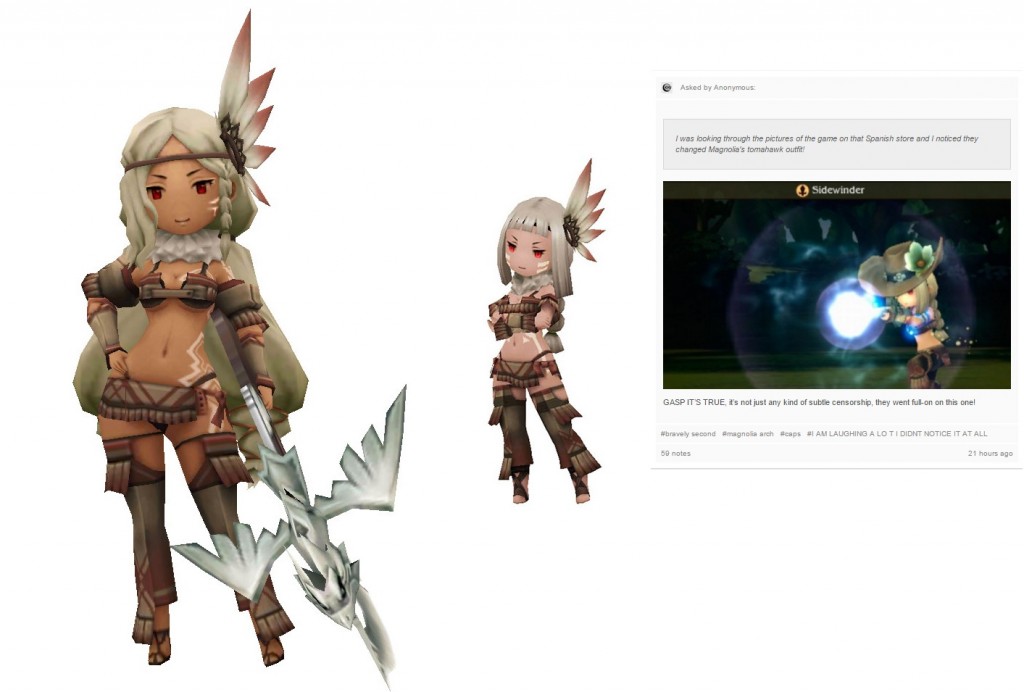 As you can see, it's not the biggest change in the world (the most notable edit seems to be changing the headband for a cowboy hat), but still.  It's 2015 people, we don't need to censor away any mention of native Americans/American indians/whatever else in the name of political correctness.  Even less so given that it's merely a character class in a video game.  What next, are we going to censor Turok so he's not one either?
What a stupid as hell change, and one we genuinely hope doesn't start becoming the norm in video games and other media.
Source:
Rumour – Bravely Second Swaps Out Tomahawk Class for Cowboy – GoNintendo