Bowser Confirmed as Villain in Paper Mario Color Splash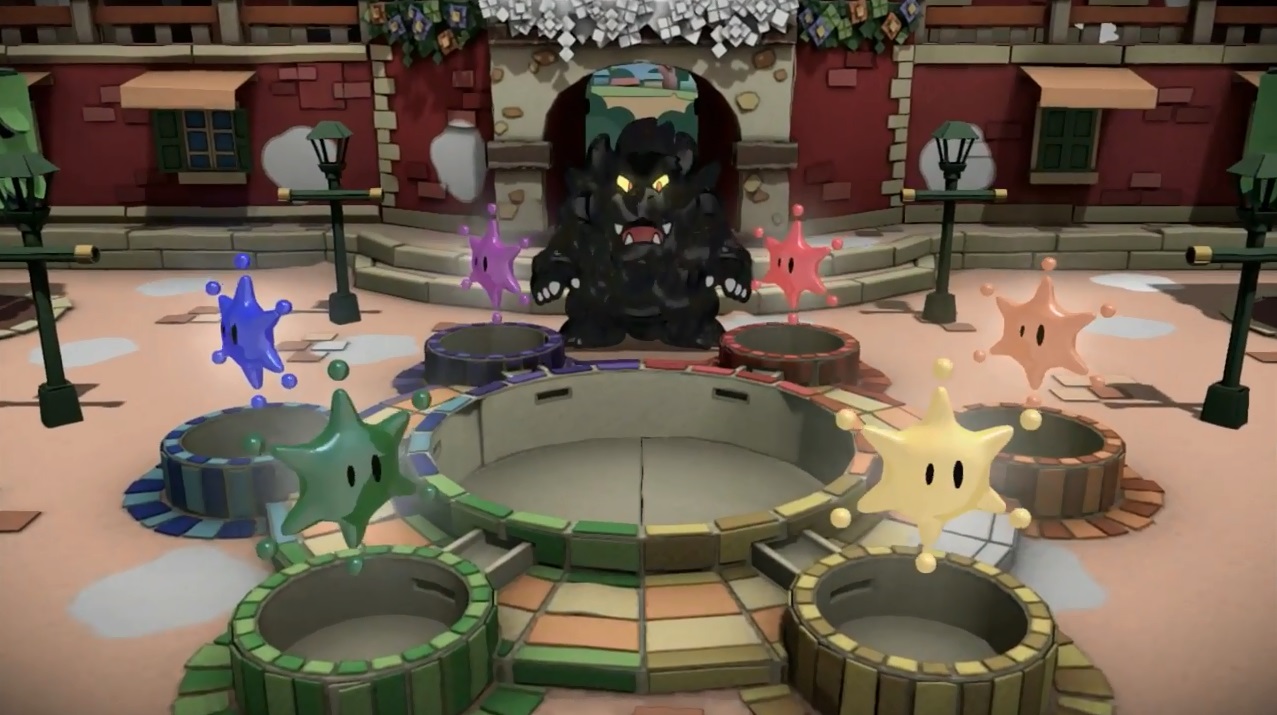 It's probably the least surprising piece of news on the planet, but a recent Nintendo Life video has confirmed Bowser's role as the villain in Paper Mario Color Splash. Showing him as shadowy monster made of black ink, said video has Bowser capturing the various Paint Stars and scattering them all across Prism Island.
Here's the video showing all of this in action:
So what can we say here?
Well, it's pretty clear by now that Bowser is the main antagonist. Okay, he's not technically been confirmed as such, but this is a Sticker Star sequel after all. If they wanted a new bad guy, it's very likely they would have shown him or her prior to this point. So yeah, it seems like this game isn't too much more interesting on a story level.
But there is some good news too. For starters, Bowser actually speaks this time around! Yeah, his personality is boring (like in the main 3D titles), but hey, at least he's not complete mute like this time around. So they did learn something from Mario & Luigi Paper Jam.
There's also the matter of the Paint Stars themselves having personalities. Aka, they too speak and tell Mario about how Bowser, sort of like the Star Spirits in the first game. So hey, the main collectable items have a personality, which is quite cool.
And additionally Peach can seemingly contact Mario through holograms. Like the ones in Star Wars, complete with the same blue colour scheme. Again, pretty good, and gives her more of a personality than in the 3DS title (where she literally did nothing other than sit tied up in Bowser's Castle for just about the entire game). It also opens up the possibility that she'll have her own gameplay sections, perhaps because she needs to find the special postcard in which to send the hologram from. So yeah, some very neat possibilities here.
But hey, what do you think? Are you surprised that Bowser is the antagonist in this title? And what exactly is he up to in this game anyway?