Animal Crossing Nintendo Direct Coming November 2nd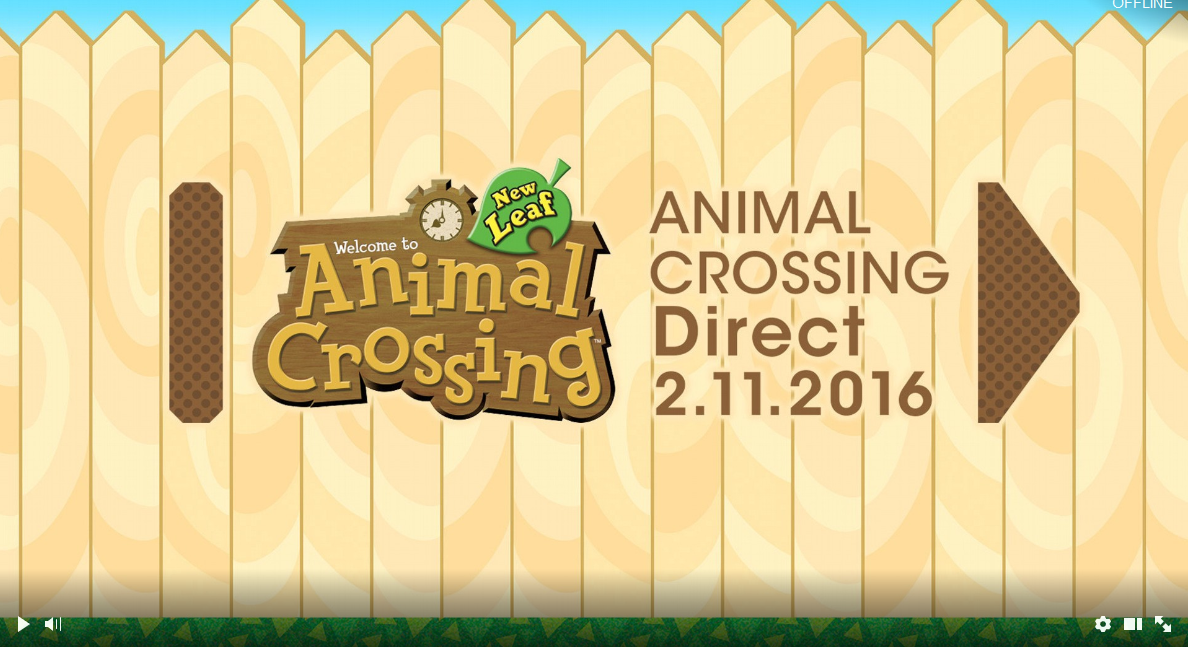 Well, this was unexpected! Apparently, a new Nintendo Direct has been announced for Animal Crossing New Leaf, and it's happening tomorrow! Yes, on November 2nd 2016, there'll be a Nintendo Direct specifically dedicated to Animal Crossing New Leaf and its upcoming Amiibo update.
And that's not all. Oh no, in (at least) the Japanese one, we'll also get a sneak preview of Miitopia in the Direct too! So we'll know a bit more about that Mii focused 3DS title as well. Maybe we'll even get an English release date for it?
Here are the video streams for the Japanese…
https://www.youtube.com/watch?v=EqacLdsbMDQ
And European Nintendo Directs:
Watch live video from NintendoUK on www.twitch.tv
Both are inactive at the moment, but they'll go live when the Direct starts at 10AM ET, or about 3PM if you live in the UK.
So what do you think? Are you looking forward to the new Nintendo Direct? And how likely is it that Miitopia will get an English release date announced in the Direct?
Post your thoughts about the Animal Crossing Direct here or on social media today!