7 Reasons for Gamers to Buy a Gaming Chair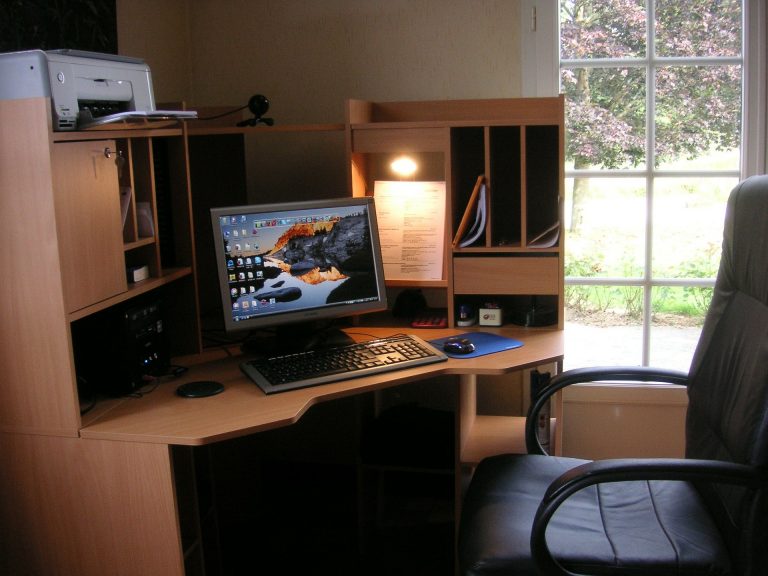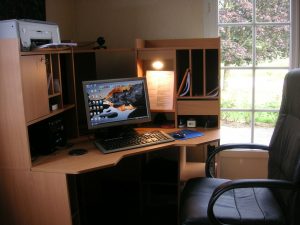 Gaming chairs: some look just like your regular office chair, while some look like your couch. So, why do they remain a top priority for so many gamers across the world? Yes, they may seem to have regular features, but taking a deeper look at them reveals much more, much better features and functionalities. Even with the millions of gamers across the world investing in them, there is still a need to sensitize the gamers who stick to using a regular chair, about the importance of getting themselves gaming seats. Here are the 7 reasons why every gamer needs to purchase a gaming chair.
   Offers Supreme Comfort.
Gaming chairs are designed with the user's comfort in mind. First, they are well padded with excellent cushioning to ensure ultimate comfort. Then, they come with well-designed and perfectly cushioned backrests, headrest and armrests to ensure that the areas of the body that experience the most strain during gaming are taken care of. Actually, some high-end models of gaming chairs go a notch higher by providing vibration and massage properties at some areas like the backrests. All this is in a bid to ensure that the user stays comfortable for longer. When it comes to comfort, no other chair can match the supreme comfort offered by a gaming chair.
   Improves User's Performance.
Contrary to popular belief, a gamer's performance does not solely depend on his gaming skills. The environment he plays in and his tools of work speak greatly when it comes to his gaming performance. Top of the list of these tools, is the gaming chair. A gaming chair has the power to turn around a boring game into a fun and interactive activity. It feels comfortable for longer thus promotes concentration, which in turn leads to better scores. Some gaming chairs also feature inbuilt features that may enhance your control over the game. For instance, a racer chair with steering and braking controls is an absolute warranty for enhanced performance at racing games as compare to using gaming controllers. Gaming chairs play a very important role in ensuring that nothing affects your performance, particularly if you are a professional or competitive gamer.
   Prevents Physical Strain.
In addition to utmost comfort, the gaming seat's premium cushioning is also designed to provide maximum comfort to the user. This is particularly in the backrest, which features premium cushioning and a strong ergonomic metal frame that work hand in hand to ensure the best lumbar support. The sitting surface, headrest and armrests are also not left behind in ensuring maximum support of the user's body during gaming. This in turn prevents physical strain such as backache, neck pain, arm discomfort and muscle strain. There are numerous gaming chair models such as DXRacer, X-Rocker Pro, Repose and Commander gaming chairs, whose first priority is perfect support. The DXRacer is particularly preferred over most models because of its perfectly comfortable, strong and supportive design, especially by gamers who enjoy racing games. You can check out the best DXRacer chair from different websites or offline stores before settling on your final choice.
   Ensure Responsive and Interactive Gaming.
The most enjoyable kind of gaming is the interactive and responsive kind. Having a gaming chair that seamlessly connects with your gaming station's systems, is a sure recipe for this kind of gaming experience. With such a gaming chair, you can control everything in the game right from the comfort of your chair. Whether your seat uses wireless or wired connections, you will have a chance at being fully engrossed in your gaming. In terms of responsiveness, if this seat has capabilities of controlling the game directly, it beats having a different gaming controllers connected to your gaming devices. This reduces strain on the gaming device's memory, which makes the game more responsive by eliminating instances of buffering and reloading.
   Features Additional Inbuilt Features.
Inbuilt features are part of what make gaming chairs different from regular chairs. Some gaming chairs will come with built-in controllers such as braking systems, steering wheels and digital control panels, all designed to help regulate the game. On the other hand, other gaming seats include additional inbuilt features such as storage spaces, inbuilt speakers and charging ports. All these are intended to keep the user entertained and comfortable throughout their gaming session. Some even come with cup holders for easier access to your favorite drink as you game. These kinds of features are not present in most regular seats, which is the other reason why you need to invest in a gaming chair.
   Offers Strength and Durability.
Gaming chairs are built using high-grade materials including strong metals like steel, cold foam padding and genuine leather. These kinds of materials do not give in to wear and tear, thus they last longer than you would imaging. This is quite different from most regular seats that need to be repaired frequently, or even replaced mostly within a decade. Given its strong metal frame, a gaming chair can easily support a wide range of weights, thus a higher weight limit. This makes it great for both kids and grownups.
   Offers Advanced Ergonomics.
As much as a gaming chair may look pretty similar to a regular chair, it is designed with ergonomic features that ensure you get the best out of it. First, there is the sporty design with a sleek and comfortable seating area that has been built like that of a sports car to offer maximum comfort. Then there are the features that make storage of the seat easier such as foldability. For better accommodation of the gamer, we have retractable armrests, and for maximum adjustability, inclining backrests are necessary. If you want your gaming devices stored, some gaming chairs provide storage features such as spaces hidden underneath the sitting surface, as well as storage compartments at their sides. Not all these ergonomic features can be found in your ordinary chair.
   Final Verdict. With all the benefits you stand to achieve from owning a gaming chair, there is absolutely no reason why you shouldn't have one at your station. While choosing one from the numerous brands in the market may prove daunting, you can use these as the basis for your selection process. Since not all models may guarantee you all these benefits, it helps to ensure that you get one that will let you enjoy all of them. It may take quite some time to make your final decision, but it will all be worth it in the end. You will have a strong, durable, comfortable, convenient and reliable gaming chair to enjoy.