Nintendo Switch Trailer Accidentally Shows Dev Kit Footage!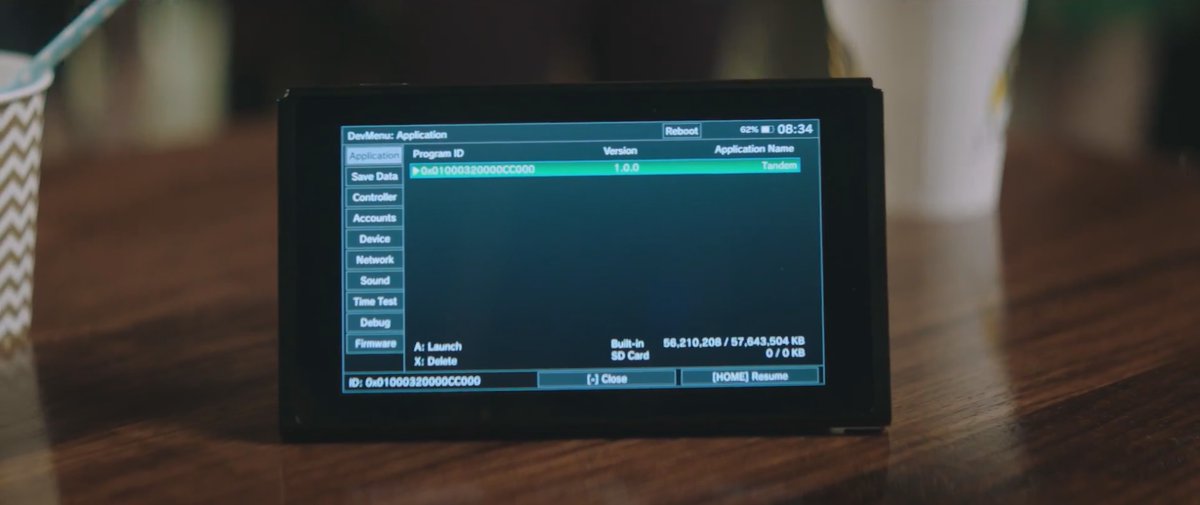 Secrecy is usually considered the default where console dev kits are concerned. They're only made available to 'registered' developers, to ensure random hackers don't get access to them. Any official documentation and information is put behind an NDA wall, to keep it only usable by those working on licensed games. And for the most part, companies are usually pretty quick at taking down leaks related to the matter.
Sadly for Nintendo, it seems their Portugal branch didn't quite that memo!
Why? Because as the title suggests, they accidentally showed a short clip of the Nintendo Switch's dev menu in an official trailer! Here are some pictures showing the kit in action!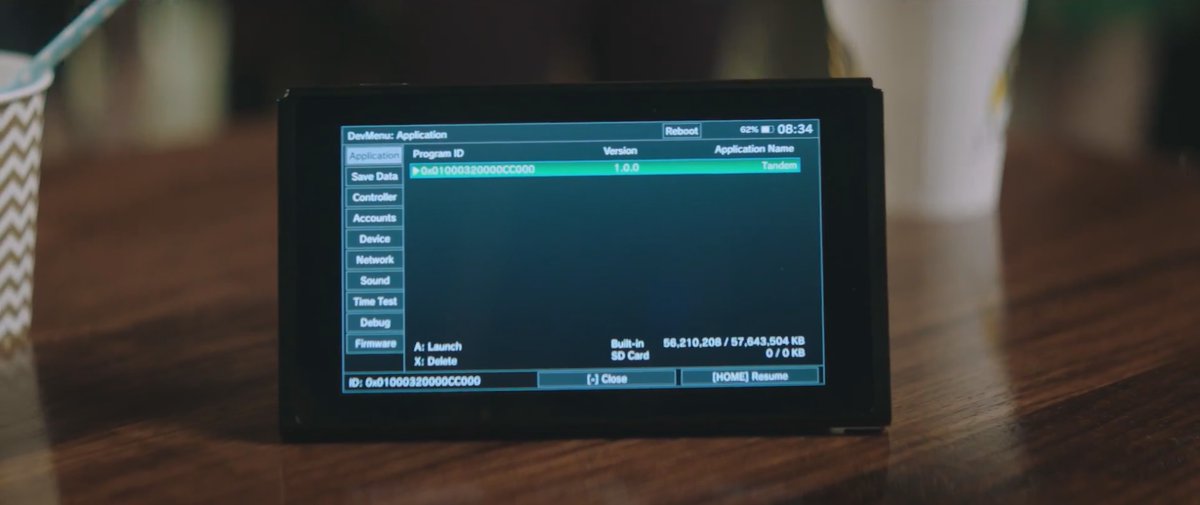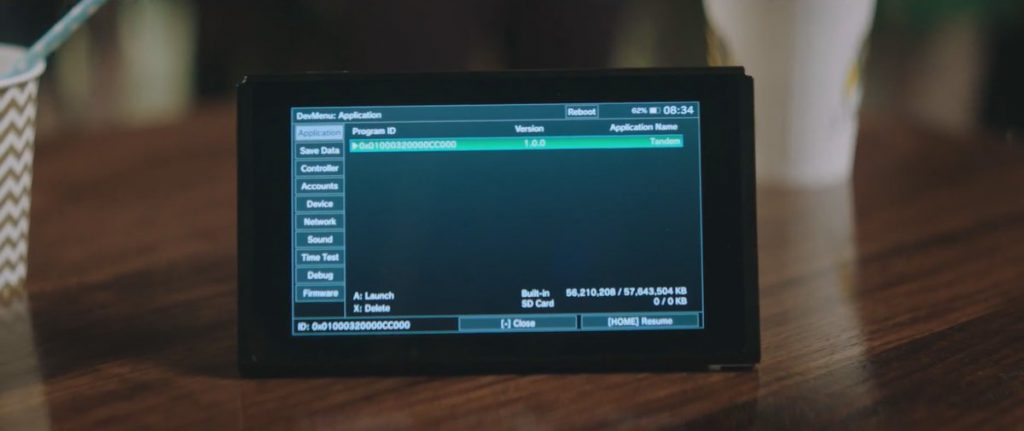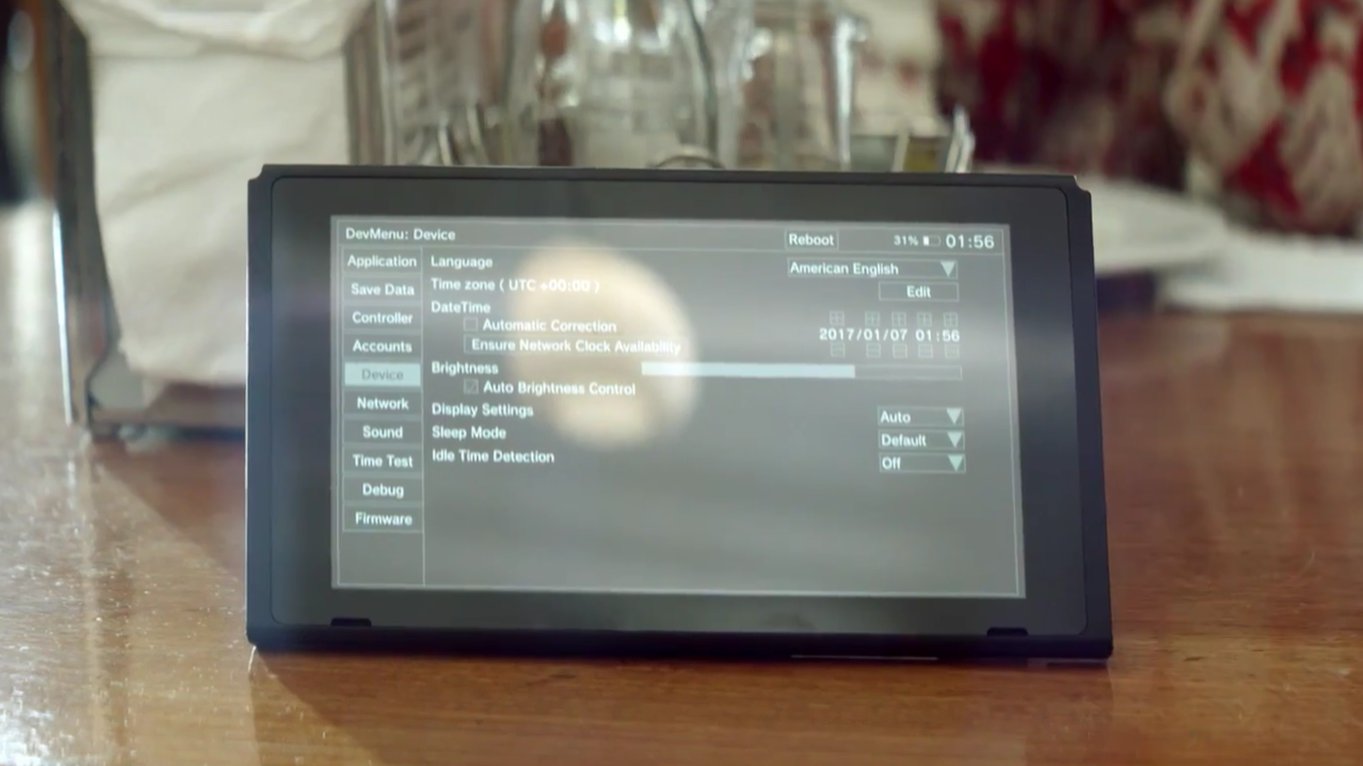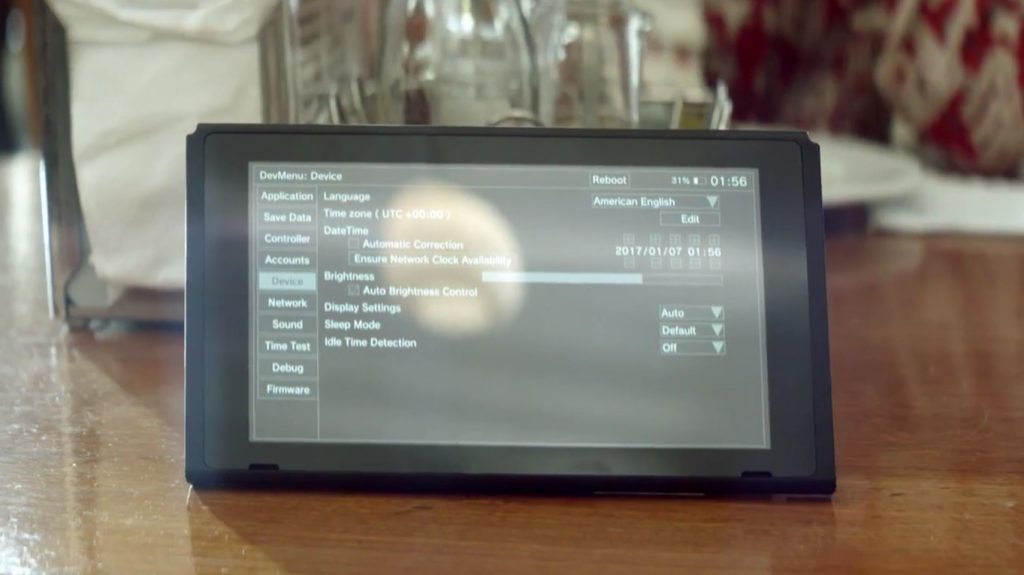 As you can see, it's a pretty big spoiler. You've got a picture of the development console itself, yes. But you've also got a picture of a dev menu and the various options on it!
And as you'll see in our analysis, these give a bit away in regards to what's on offer.
For example, right on top of the menu you have the 'Application' option, which clearly goes to a page giving some minor details about a game you might be working on. Which in this case, is a title codenamed 'Tandemn'. Complete with a program ID of 0x01000320000CC000. Or whatever the hell that's supposed to mean.
You then get the usual options to change Save Data and Controller options. Presumably, the latter is some sort of controller testing setup, with the former being a way to see what save data your game might be saving to the console's internal memory or SD card.
Also listed is an Accounts option. Presumably this is for devs to mess around with account permissions for the system?
Whereas Device Options changes basic settings for the hardware itself. Like the screen brightness or the display mode.
Other options displayed are:
Sound (this is likely exactly what it says on the tin)
Time Test (possibly a more convenient way to mess around with the system clock)
Debug (standard options for… debugging)
As well as Firmware, which possibly gives the user the option to choose which Firmware updates should be applied. You know, to see whether a new update breaks your game in some unforeseen way.
So yeah, that's a quick look at a Nintendo Switch dev kit. Pretty interesting eh?
Source: